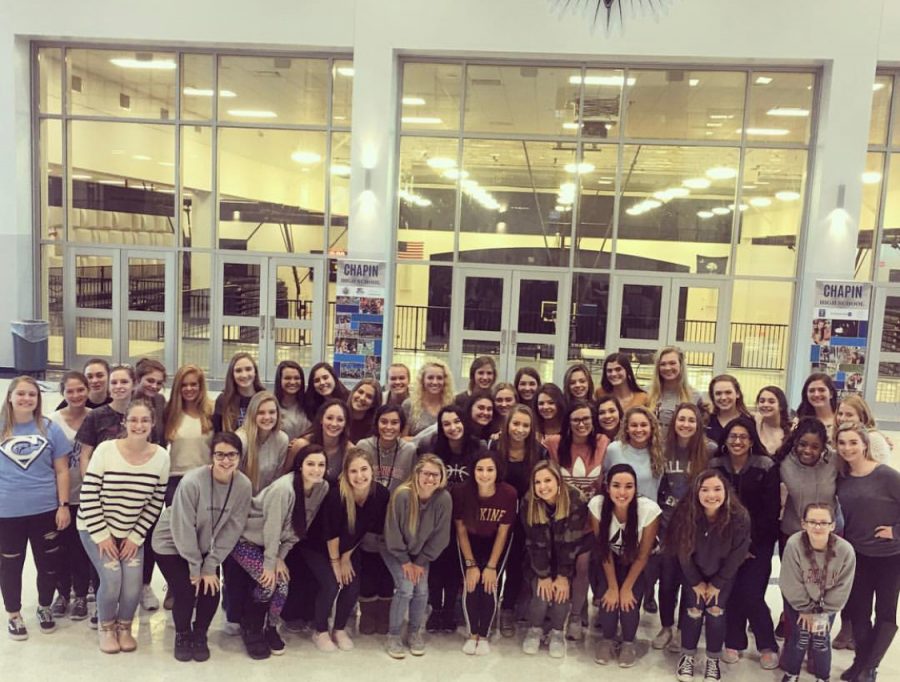 Billie Williams
Miss Chapin has been a part of Chapin High School for several years now and it has become a school and community tradition.
This year the theme is Disney princesses, and there are 50 girls participating in the pageant. This year's program will feature an group opening number, followed with casual wear and  gown wear segments.
Several contestants, those who have been in the pageant before and some first time contestants, talked about this experience and to discuss the preparations that go on behind the scenes.
"I'm most nervous for the interview because you never know what the judges could ask you," said by Susannah Johnson, a freshman.
"I decided to sign up for Miss Chapin this year because my friends were doing it through student government and I thought it would be fun to do it with them," says Sara Kathryn Rogers, a freshman.
"We have been practicing after school and during power hour, learning the choreography for the opening number and getting our outfits approved by the pageant directors," says Mary Grace Galloway, a junior.
All these ladies are very excited for whats to come next weekend on February 23, so make sure you come and support these girls.  After learning everything they have done up until now they have worked very hard to make this event magical this year and would really appreciate it if those of you would come out Saturday night.