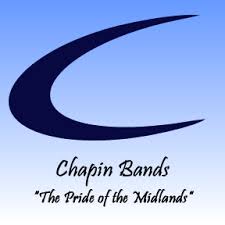 On Monday, May 27th, Chapin's Marching Band will represent South Carolina in the National Memorial Day Parade in Washington D.C.  The American Veteran's Center Association invited the marching band to participate in the national parade.
The marching band will have a four-day trip and will perform at 2:00 pm. The parade will be streamed live on Youtube and at www.military.com. Justin Moore, a country singer; Quaid and James, Keifer Sutherland, touring and recording artist; Brynn Cartelli, the recent winner of the Voice; and the USO Show Troupe will be performing at the parade.
"This will be fun but also sad because this will be our last marching band trip with Mr.Hebert," said junior, Cameron McMahan.
"I am so excited this will be the first time I have ever gone to Washington D.C.," said junior, Alexandria Allen.
"I am nervous to perform in front of thousands of people but it is a once in a lifetime experience," said Anna Zeigler.
To view a story about the Band on WIS, click Here.