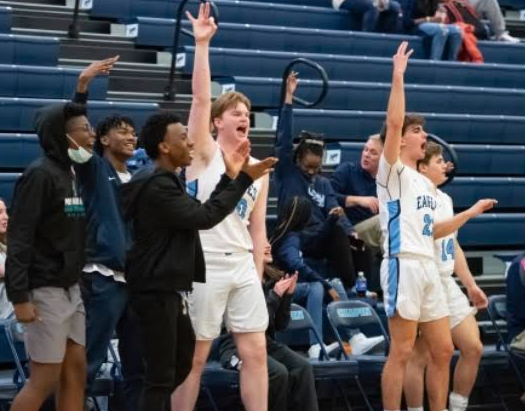 (photographer: Ed Walker)
On Tuesday January 11th, Chapin High School boy's varsity basketball team played South Aiken High School. This was the third time these teams have met this season. The first game between the Eagles and Thoroughbreds was on November 24th,  in which South Aiken won 73-58. On January 4th, Chapin traveled to South Aiken and lost 44-69. Nevertheless, the Eagles worked hard and were ready to add onto the win column.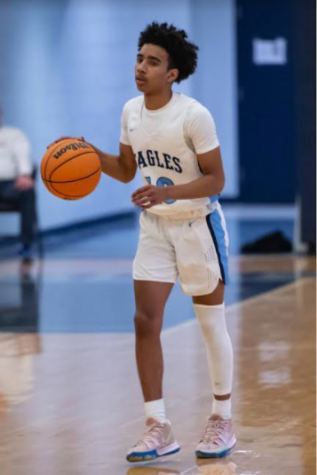 In the first quarter of the game the eagles were down 8-12 and Tyson Ray led the eagles in scoring with 4 points. In the second quarter Chapin went on a scoring spree as they made an astonishing 19 points. Dom Phillips and Cayman Collins led the Eagles in scoring this quarter each having 5 points. South Aiken scored 14 points as they trailed the Eagles 26-27 at half time.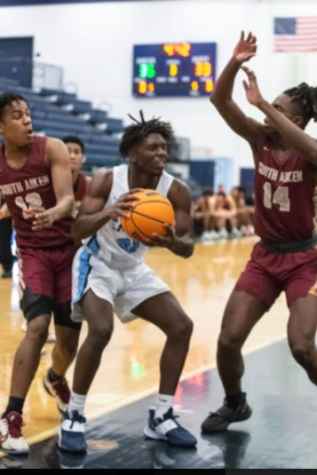 As the third quarter approached, the game was neck in neck as Chapin was ahead of South Aiken 46-44. The Thoroughbreads had a total of 18 points this quarter and the Eagles had 19. Dom Phillips scored 10 points in the third quarter alone. At the end of regular regulation the score was tied 67-67. Chapin had 21 points and South Aiken had 23 points in the fourth quarter. Cayman Collins led in scoring this quarter with 7 points.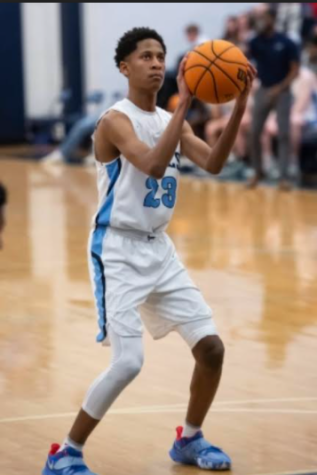 The thrilling game went into double overtime. The Eagles scored a total of 17 points between both of the overtimes and South Aiken scored 15 points in total. Jake Paterson led Chapin in scoring during overtime with a total of 7 points.  Cayman Collins scored the final free throws to put the Eagles ahead to win the game with a final score of 82-84.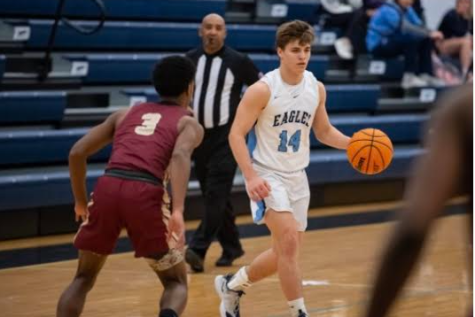 Head Coach of the Chapin boys varsity basketball team, Coach Carr, said ¨it was a good win. It was definitely a good momentum game going into the region. This was the first time we have had a fully strong team in a while so it was good to have mostly everybody back. We are a young team but we can see the growth.¨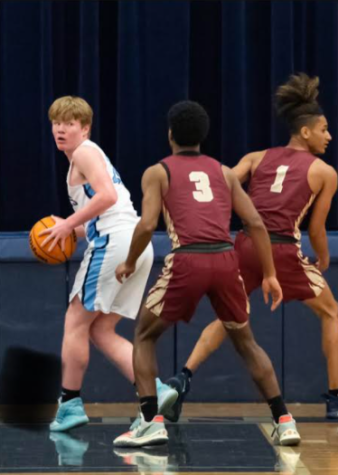 Lead scorer of the game, senior Dom Phillips, said ¨It was a very hard fought win. The guys never stopped fighting and we ended up pulling out the win. Best team win of the season honestly. He continued ¨We stayed together all game and believed that we would win.¨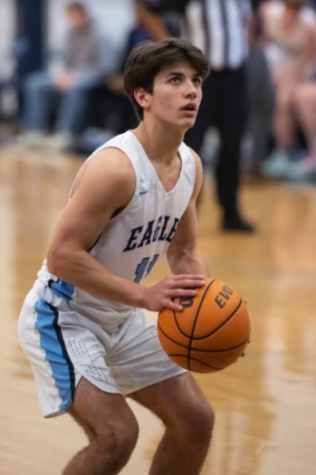 Senior Stephen Linder said ¨It was a great game and the boys fought hard to force OT and never gave up and eventually we pulled through.¨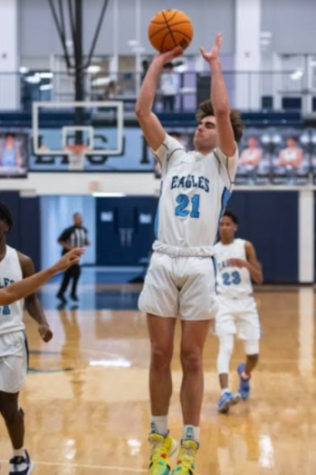 Final Scoring Report:
Dom Phillips (senior)- 21 points
Christian Wheeler (senior)- 7 points
Stephen Linder (senior)- 7 points
Cayman Collins (sophomore)- 17 points
Cooper Raines (junior) – 4 points
Jake Peterson (sophomore)- 16 points
Tyson Ray Jr. (freshmen)- 9 points
Nick Lombardo (senior)-3 points
Xavier Williams (sophomore)- 0
Team- 44 rebounds, 17 assists, 13 steals, 41% field goal, 60% free throw line,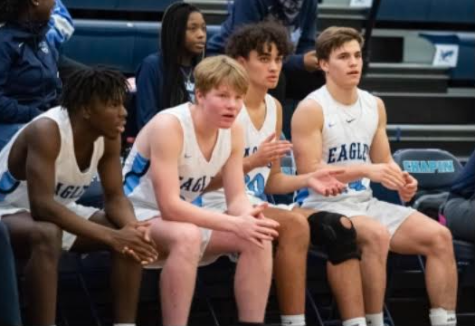 Contributor: Mackenzie Hrica