October 25, 2019
September 11, 2019
May 17, 2019
November 27, 2019 • No Comments
This year for Chapin's annual Trick or Canning event Chapin High raised over 1,500 pounds of canned food. Various clubs at Chapin participate in this event to raise food...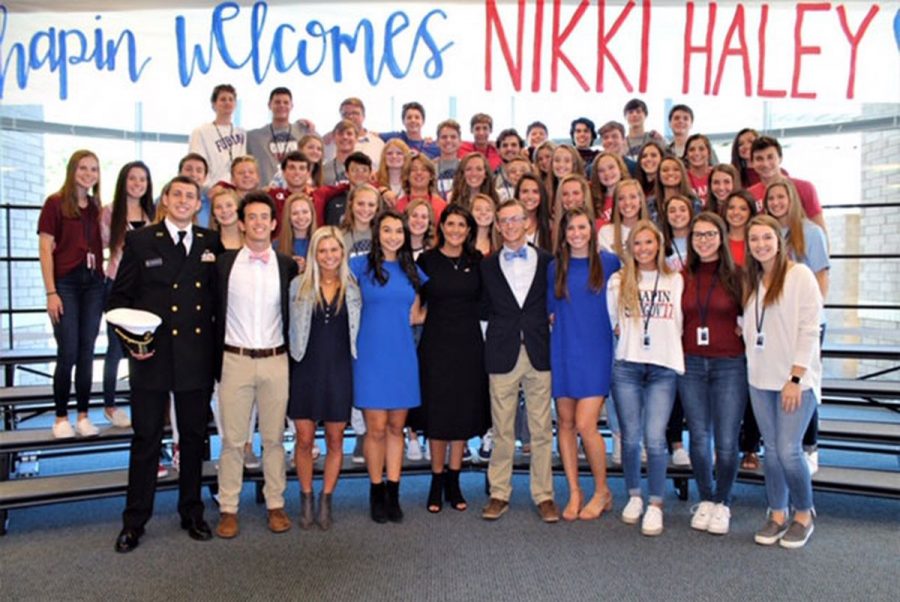 Laura Layton and Brennan Ramsey
November 15, 2019 • No Comments
             On October 23, 2017 the former Governor of South Carolina and United Nations Ambassador, Nikki Haley arrived at Chapin High School to rally an inspirational...
Trent Haygood and Anna Jasinski
May 21, 2019
On April 26th, the conclusion to The Avengers was released. This movie has been on of the most anticipated movies of the year and maybe in our generation. The movie has...
Staff Profile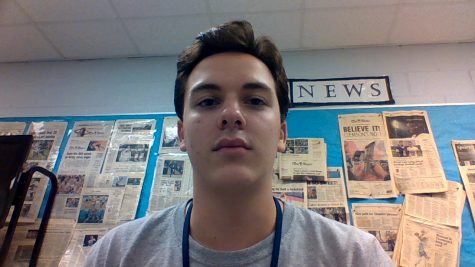 Brandon Yenco
Staff Reporter
Brandon is a senior at Chapin High. He has played basketball for the Chapin Eagles for three years. In his column, "Above the Rim," Brendon gives his insight into College Basketball. He also enjoys...
Recent Sports Scores
Tuesday, December 3

JV Boys Basketball

Chapin High School 42 - Newberry 14

Tuesday, December 3

JV Girls Basketball

Chapin High School 18 - Newberry 22

Tuesday, December 3

Wrestling

Chapin High School 84 - Ben-Lippen 0

Tuesday, December 3

Wrestling

Chapin High School 55 - Hammond 15

Tuesday, December 3

Wrestling

Chapin High School 37 - Lugoff-Elgin 33

Tuesday, December 3

Varsity Girls Basketball

Chapin High School 36 - Newberry 48

Friday, November 8

Varsity Football

Chapin High School 10 - Dutch Fork 55

Saturday, October 26

Varsity Football

Chapin High School 14 - Lexington 41

Wednesday, October 23

Varsity Womens Tennis

Chapin High School 5 - Summerville 1

Friday, October 18

Varsity Football

Chapin High School 28 - River Bluff 45

Friday, October 11

Varsity Football

Chapin High School 38 - White Knoll 35

Friday, October 4

Varsity Football

Chapin High School 10 - Dutch Fork 55
Chapin High School d5 Website