Senior's Half Marathon
Hang on for a minute...we're trying to find some more stories you might like.
The Seniors of Chapin Fitness recently ran the annual Run Hard half marathon (13.1 miles) in Columbia, this year with 42 runners. Ms. Williams, and Mrs. Latham are the  (sponsors).
For many of the runner this was their first time running long distance, but for Laney Hayes, the training was more normal. "I run six days a week usually so it was pretty normal training system for me," she said. "I would run six, five, four or three miles on the other [seventh] day with hills usually once a week."
Laney also shared the sentiment with many of the runners about how she felt about the race overall. "(I)  really enjoyed it [the race] overall because we had so much fun doing it with our friends. I was so proud of everyone for doing so well."
From the Offical Run Hard site, here are the student's times overall and pace:
Ethan Dawsey: Overall-1:45:36, Pace-8:04
Joseph Humphries: Overall-1:46:00, Pace-8:06
David Abdulrahman: Overall-1:46:26, Pace-8:08
Darragh James: Overall- 1:47:34, Pace- 8:13
Adam Parris: Overall-1:50:30, Pace-8:27
Sam La Rosa: Overall-1:50:51, Pace-8:28
Grace Emerson: Overall-1:56:01, Pace-8:52
Holden Gabriel: Overall-1:57:10, Pace 8:57
Will Haigler: Overall-1:58:12, Pace-9:02
Mason Davin: Overall-1:58:38, Pace-9:08
Shannon Rychener: Overall-1:59:53, Pace-9:10
Laney Hayes: Overall-2:00:48, Pace 9:14
Mason Burriss: Overall-2:01:10, Pace-9:15
Courtney Tharp: Overall-2:01:34, Pace-9:17
Rachel Brim: Overall-2:03:42, Pace-9:27
Banks Todd: Overall-2:05:34, Pace-9:36
Kaitlin Esposito: Overall-2:07:09, Pace 9:43
Mary Huggins: Overall-2:08:35, Pace-9:49
James Wells: Overall-2:08:52, Pace-9:51
Chace Spence: Overall-2:09:21, Pace-9:53
Rachel Martini: Overall-2:10:25, Pace-9:58
Haley Nazario Ramos: Overall-2:11:12, Pace-10:01
Paige Zeigler: Overall-2:11:50, Pace-10:04
John Ward: Overall-2:12:21, Pace-10:07
Ava Ellis: Overall-2:16:04, Pace-10:24
Ross Calderone: Overall-2:16:10, Pace-10:24
Caitlin Toole: Overall-2:16:28, Pace-10:25
Alex Miller: Overall-2:16:28, Pace- 10:25
Gresham Gunter: Overall-2:29:51, Pace-11:27
Gage Lapina: Overall-2:29:54, Pace-11:27
Madeleine Maylath, Overall-2:30:55, Pace-11:32
Tessa Mcarthur: Overall-2:32:16, Pace-11:38
Mary Kate O'Shaughnessey: Overall-2:36:18, Pace-11:56
Mccuen Bland: Overall-2:36:19, Pace-11:56
Amber Crist: Overall-2:36:37, Pace-11:58
Kendall Bundrick: Overall-2:36:39, Pace-11:58
Taylor Martin: Overall-2:42:15, Pace-12:24
Darby Dedmond: Overall-2:45:27, Pace-12:38
Mckenna Simmons: Overall-2:45:28, Pace-12:38
Madalyn Levitte: Overall-2:45:36, Pace-12:39
Emily Schuver: Overall-2:54:30, Pace-13:20
Jason Graves: N/A

About the Writer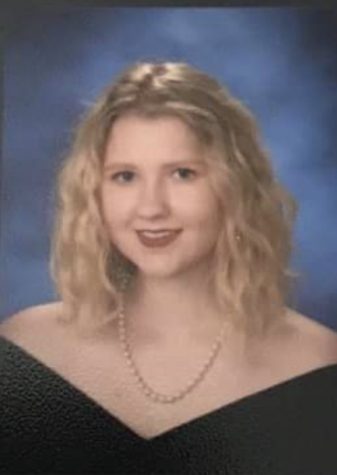 Emma Hall, Co-Editor in Chief
Emma Hall, a senior at Chapin High School. She covers anything that is needed to be covered and will help out with any story that needs quotes or an outline...