The Curious Savage
On April 4th, 5th and 6th the Chapin High School Theater Club put on their annual spring performance. This year, the show was The Curious Savage. The play, which is set in 1950, follows Mrs. Savage, who has been left 10 million dollars by her husband. Her greedy step-children Titus, Lilly Belle, and Samuel put Mrs. Savage in a sanatorium to "bring her to her senses" and get the money themselves. The show follows Mrs. Savage's time in "The Cloisters" as she forms bonds with the patients and tries to prove her sanity.
Cast
Patients: 
Florence: Sydney Castine
Hannibal: Bryce Myers
Fairy May: Hayley Coffin
Jeffrey: Jonathan Slage
Mrs. Paddy: Emily-Renee Herron
Family:
Ethel Savage: Madeline Byrnside
Tony Savage: Angeleigh Colon
Samuel Savage: Cole DeMoude
Lilly Belle: Emma Collins
Staff:
Miss Wilhelmina: Eleanor Lawton
Dr. Emmett: Emma Gronda
During intermission, freshman Emma Carter performed X's and O's by Elle King, Valerie by Amy Winehouse, Jolene by Dolly Parton and her original song River Road.
The cast was nervous before the first show, but they were all excited for people to see what they had worked on for the past month and a half.
"I'm feeling very excited because, overall, things have been going very well. There are the usual pre-show jitters, but that's it. I'm mainly really happy to be doing theater again," said senior Sydney Castine.
"I'm confident that the show will be great," said sophomore Emily-Renee Herron. "There's been a lot of planning and practicing that's gone into it."
The cast also thought that the audience would like the show.
"It's an all-around "feel good" kind of play with a decent amount of humor and just a touch of drama to keep people hooked in," said senior and Drama Club president Bryce Myers.  "There are a lot of really lovable character to follow."
"I know the audience will like the show," said senior Hayley Coffin. "However, I am scared the audience is going to be offended by some of the things Fairy May says. She has some lines that are kind of inappropriate."
The cast was correct.
"I liked the show a lot," said senior Lake Lindler. "I was really impressed."
"I had never heard of the play before, but it was set up really nicely and all of the characters were really well done," said senior Courtney Tharp. "I had never met most of the people in the play before but I couldn't imagine them as anything other than their characters. The show was really immersive, so it was very cool in that sense. "
About the Writers
Naomi Horner, Staff Reporter
Naomi is in the 11th grade. Shen enjoys hanging out with friends, spending time outside, and watching Netflix. She mainly covers student life.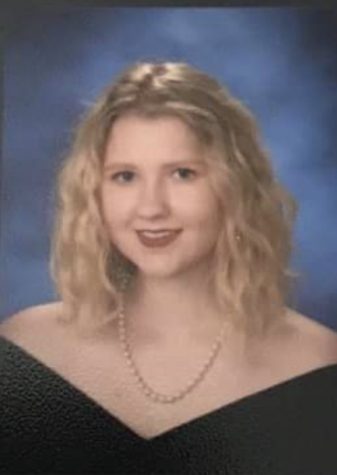 Emma Hall, Co-Editor in Chief
Emma Hall, a senior at Chapin High School. She covers anything that is needed to be covered and will help out with any story that needs quotes or an outline...