"We're in the Endgame"
Hang on for a minute...we're trying to find some more stories you might like.
On April 26th, the conclusion to The Avengers was released.
This movie has been on of the most anticipated movies of the year and maybe in our generation. The movie has been out in theaters for less than two weeks and has already exceeded $ 2 billion. This makes Avengers: Endgame the fastest movie ever to reach $2 billion at the box office, beating previous record holder Avatar. Avatar reached this mark in 47 days, Endgame exceeded this total in 11 days. This is just the start of the records that this movie could set.
Overview  *Spoilers Ahead* IF you don't want the movie spoiled….
With a lot of loose ends throughout the Marvel Cinematic Universe (MCU) this movie was used to tie up loose ends, and with three of the major stars of The Avengers Move Franchise retiring, Marvel had to close off the series. With Ant Man escaping the quantum realm They were able to find a way to beat Thanos to the infinity stones. They seek to restore life and bring back all those that they love. Of course Thanos will not give up and his arrival leads to the largest, most dramatic, and most intense fight in the MCU.
A lot of people had mixed emotions on this movie, a lot people were in tears by the end. Many were excepting more from the final movie.
"I didn't expect the ending to be quite like that but since it was the ending it was good and big," said Sam Beckett, senior.
" BEST MOVIE EVER! I loved the suspense and how the movie ended," said Shawn Haile, junior about his favorite parts.
"End Game was very thought out and cool! I was supersized by the ending but it was a very good twist," said Clay Aull.
About the Writers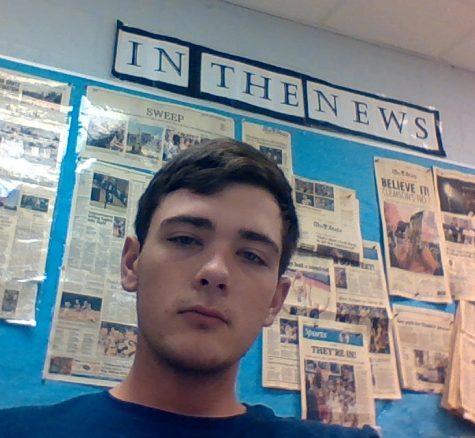 Trent Haygood, Staff reporter
Trent is a junior at Chapin High. He enjoys football and baseball. He has a lot of family in Chapin. Trent covers school activities.
Anna Jasinski, Sport Reporter
Anna is in the 11th grade. She cheers for Chapin High and has won two state titles. She loves to eat and and be with friends. Anna covers sports.