NHS Coat Drive
The National Honor Society is a service orientated organization, at Chapin High School and at many schools around the country.  NHS is founded on four main pillars, including character, scholarship, leadership and service.  Each member is expected t o uphold these characteristics through their work throughout the year.  Kathy Kearse is the coordinator for the NHS program at Chapin High School.  Amy Loy, 12th grader, is the president and focuses mainly on service projects that occur throughout the year.
In the 2015-2016 school year, both Amy Loy and Elizabeth Thompson, vice president, have organized many service projects for the wellness of the community.  They have helped with Flood Recovery efforts, the Mrs. Louetta Slice Induction Memorial, and they are currently working on a coat drive along with the rest of the organization.
This year, NHS is participating in a coat drive to help those who are less fortunate during the winter months. The drive is being  held from January 19 to January 29. While the coat drive is directly for NHS students, it is open to anyone willing to bring coats, either new or slightly used, for donation. The coats collected will all go to shelters around the community.  The shelters they are able to benefit need coats for men, women, and children.  While there is no set goal, Mrs. Kearse said that she hopes to donate at least 50 coats to the shelter.
Following the coat drive, NHS will be participating in a project with the Gotta Have Sole Foundation.  This foundation will assign NHS to a local shelter where they will be collecting shoes to give to the children that live there.  The shoes must be school appropriate, such as boots, tennis shoes, or any closed toed shoes.  Mrs. Kearse, as well as the rest of the organization are open to help with any of these projects, in order receive the most supplies possible for those in need around our community.
Mrs. Kearse will be happy to answer any questions about any of these projects, including the coat drive, or the Gotta Have Sole foundation project that will be coming up soon.  NHS is very excited to see how these projects will have a positive impact in the community.
Leave a Comment
About the Contributors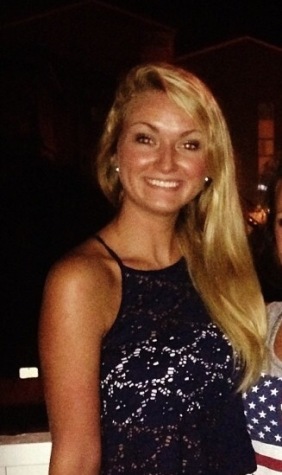 Abby Collins, Director of Student Affairs
Abby Collins, senior at Chapin High School, is the Director of Student Affairs. She is in charge of covering events for student life, and keeping up with...
Kalli Lominick, Reporter
Kalli is a senior at Chapin High School. Kalli writes stories that include student lives, events at Chapin, and news. Kalli is in student government, senior...