Lucky 13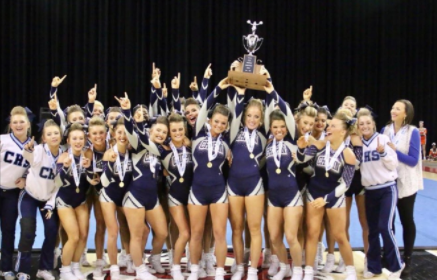 Hang on for a minute...we're trying to find some more stories you might like.
Who  says 13 is an unlucky number? 13 is the number of State Championships won by Chapin High's Varsity Cheerleading team. On November 18th, the Chapin Cheer team dominated the mat against various other 4A schools in the State.
"We practiced every single day, seven days a week August through November for at least 2 hours. We practice year round, except for December," said Mary Grace Galloway. "The effort is worth the feeling of winning a state championship." she said.
The girls year round practice comes down to the 2 minutes and 30 second routine they have to compete for the judges. This hard work was brought to fruition when the judges announced they were once again State Champs.
"It's impressive but it takes a lot of hard work and dedication," said Alexis Hoeve, a-four-time State Champ. Alexis would know better than anyone about the commitment it takes to win a State title since she competed with a broken foot. "It was [first] a sprain, but then I didn't take any time off. I had to power through it because I didn't want to be out for State. [If I have to get surgery] it would be worth it completely. The feeling of winning State is like none other."
Many of the girls on the team have pushed through the pain, blood, sweat, and tears to get to where they are today. If it wasn't for the hard work put forth by every single member of the team, Chapin would not have scored as high as they did at State.
"I feel pretty good going into competing against 5A schools, since we work hard enough and put in enough effort. Going into it, we have a good opportunity to win since at State we got a higher score than 5A teams. Nothing is given, though, and we are going to have to work just as hard, if not more next year," said Mary Grace Galloway.
In additional cheering news, Celia Donaldson, a senior co-caption of the 2017 squad, was named AAAA Cheerleader of the Year. She will be honored at a banquet in January sponsored by the Women in Sports Association.

About the Writer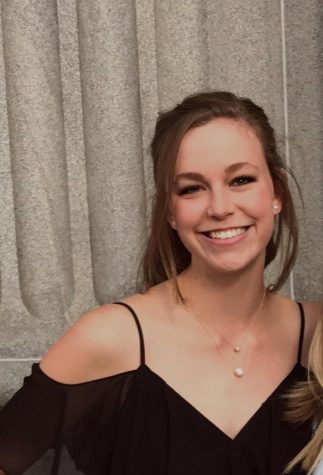 Shelby Norris, Student Life Co-Editor and Writer
Shelby Norris is a senior at Chapin High. Shelby writes stories that include: student features, athletics, and human interest. Shelby enjoys playing sports,...