Eating On A Budget
Everyone loves to eat, but not everyone loves to spend money on a meal every night. Although you deserve to treat yourself after a long day of work, or practice, or whatever you may do! Now here are a few* fast food restaurants around the Chapin area where we can tell you what meals that you can get under $10.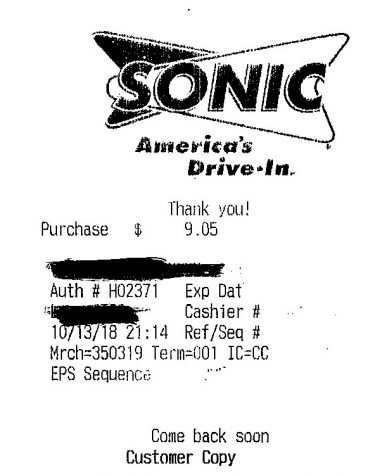 Sonic: Sonic opened in Chapin, two years ago. The drive-thru and dine-in restaurants are known for burgers, hot-dogs, chicken and various shakes and slushy drinks. The value menu and "Happy Hour" value menu makes getting a cheap meal easy.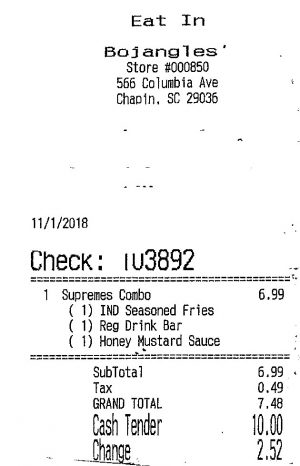 Bojangles: You can get 6 sandwiches from Bojangles that are less than $5. Bojangles also sells biscuits and every biscuit on their menu is under $5. You can get a 1 chicken breast dinner with a side for $4.89, and you can get 5 wraps/salads on their menu that cost less than $5. Now one of the best ways to get around a budget is the kid's menu honestly, and with the kid's menu where you can get fries, a biscuit, and your choosing of either chicken tenders, chicken legs, or chicken supreme for $3.89.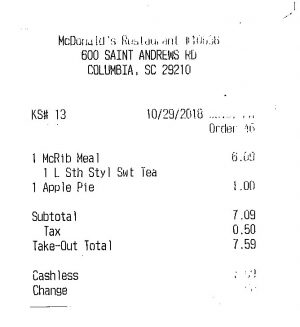 McDonald's: Located just off the Exit 91 ramp is known for burgers, chicken sandwiches, fries, nuggets and frozen treats such as ice cream, iced-coffee. The Dollar menu items and other low price combinations make the restaurant a favorite location for young diners. And recently the McRib is back.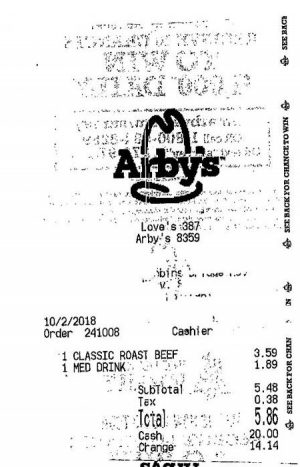 Arby's: You can go to Arby's and get a solid meal for under $6. A roast beef sandwich and medium drink cost $5.86. Their roast beef sandwich is also quite filling. Unlike a McDonald's burger, Arby's roast beef sandwich is quite big and contains a lot of beef. This means you can get a full meal for a cheap price.
Also near the exit are TacoBell, Waffle House and two convenience stores are a very short drive from the high school on Columbia Avenue. The value menu at Taco Bell makes it a good place to get a meal. However, Waffle House can be expensive, but a ham and cheese sandwich and hash browns can be purchased for about $6.
If someone wants a more home cooked meal, in the next town over there is Little Mountian Unlimited. This unique shop is an antique store and café with classic home-cooked meals.
*This story will be updated as more research is done on the restaurants in and around Chapin
About the Writers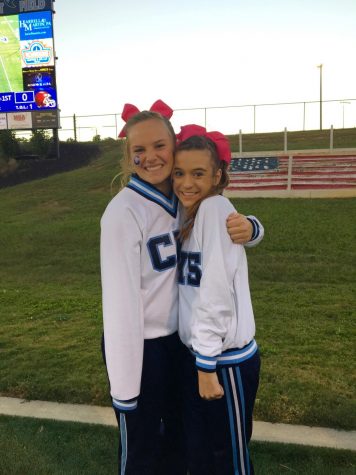 Emily Koenig, Staff Reporter


Emily is a senior. She cheers for her high school and has won 3 state championships. She enjoys hanging out with her family and friends. Emily usually...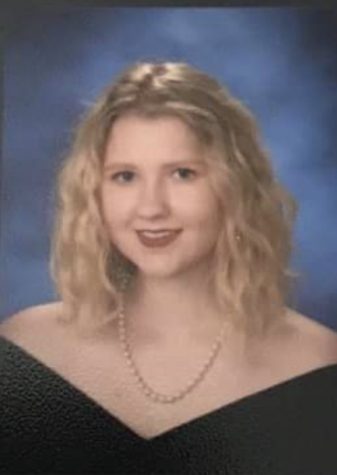 Emma Hall, Co-Editor in Chief
Emma Hall, a senior at Chapin High School. She covers anything that is needed to be covered and will help out with any story that needs quotes or an outline...
Roger Pedroni, Reporter
Roger is a senior at Chapin High School, and he enjoys playing football. He is a reporter for the newspaper staff.