Chapin Students Vote in 2016 Election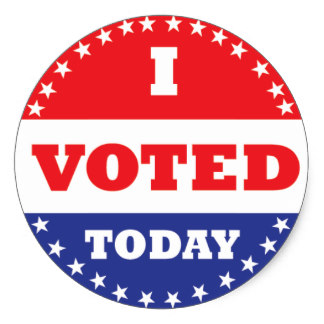 On Tuesday, November 8, 2016 Americans lined up at the polls to vote for their 45th president. Eligible Chapin High Seniors were able to participate in this process.
Some of the seniors that voted shared their take on the voting process.
"Voting means that I can express my beliefs as a true American citizen," said senior, Chandler Johnson, who waited three and a half hours to cast his ballot.
Chandler also said that "it (voting) was nerve racking because the future lies in my hands."
Aleigh King, also a senior, showed up to vote as well.
"Registering was a difficult process but the actual voting part was easy since I did a straight ticket ballot. I felt accomplished," said Aleigh.
Kinzie Correll, who waited 30 minutes to vote, agreed that participating made her feel like a good citizen.
"Voting means that I can take part in the democracy that is set up for our country," said Kinzie.
Students also had the opportunity to work the voting booths. This job involved activating the ballot for each voter. Josh Atkins worked the booths set up at Spring Hill High School. Josh noticed that a lot of people seemed really unsure of who to vote for before casting their vote.
This election has been a particularly controversial compared to past ones, but Chapin High students seemed pleased in taking part in American democracy by voting.
View Comments (1)