Chapin Student Government Hosts the SCASC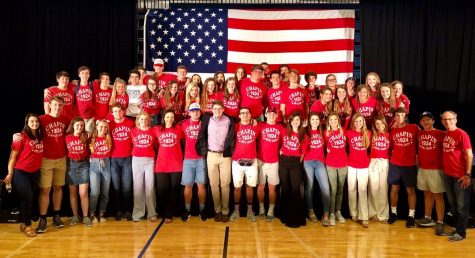 Over the weekend (Starting Friday, March 29th) the Chapin Student Government hosted the 2019 SCASC. The conference was hosted at Chapin as Senior Banks Todd served as President of the association.
Sophomore Gavin McMillion said, "It was a lot of responsibility and pressure to make this weekend great for the people who came to our school, our council worked well together this weekend and we got the job done, it was quite overwhelming to have 750 kids flood our school honestly."
Some of the events that took place during the conference were: A shag night, a banquet, a dance, karaoke cornhole tournament, a cookout, an inflatable bull ride, a hot dog eating contest, along with general concessions be served throughout the weekend. There were also speakers that attended, those included: Lance Allred, Kyle Millkom, Dr. Akil Ross, Alan Wilson, Dr. Melton, Nathan Ballentine, and Chip Huggins
Senior Giovanni Macaluso said, "It was a blast! The kids loved every minute of it. They loved coming to Chapin and loved everything about our school. I've been doing these events since 6th grade, and to finally host one, especially it being my last one, was an incredible experience! It was awesome watching our council come together since summer to make this dream a reality."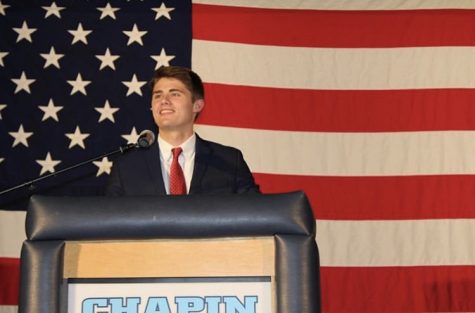 Senior Banks Todd said, "State was one of the most memorable weekends of my life, we all met friends from across the state. All the work that we've been putting in for the last 6 months paid off and it was probably one of the best state conventions that SCASC has had in the past 15 years, I'm going to miss being a part of the organization but I feel like I've left a wonderful impact on the future leaders of this state".
Here is a link to The video for the Whole Weekend made by Carter Burns.
About the Writers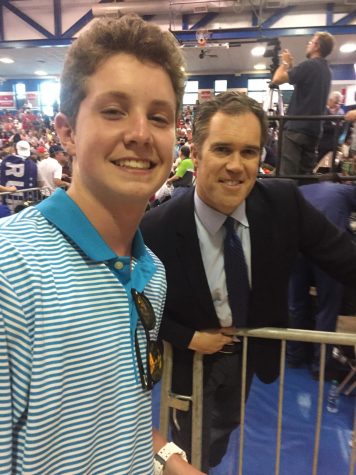 Brennan Ramsey, Co-Editor
Brennan is in the 11th grade at Chapin High School, He plays football and enjoys hanging out with his friends. He covers sports for CSPNEagles.com.
Anna Jasinski, Sport Reporter
Anna is in the 11th grade. She cheers for Chapin High and has won two state titles. She loves to eat and and be with friends. Anna covers sports.