Homecoming 2019
Hang on for a minute...we're trying to find some more stories you might like.
Chapin Student Government has decorated the hallways for Homecoming 2019.
This year at Chapin we have over 40 participants participating in the 2019 homecoming court. Homecoming court is a big part of the homecoming week, because this determines our king and queen who represent our school. In order to win the title of king or queen the participants must collect money for the charity chosen that year, participate in spirit week, and campaign with his or her partner.
The participants are Ashley Miller and John Micheal Jenny, Alina Ruff and Forrest Ward, Rachel Karn and Shawn Haile, Sarah Miller and Bryce Manley, Sidney Lindler and Olajuwon Wilson, Mary Grace Galloway and Jacob Dickson, Kendall Borland and John Lewis Wessinger, Diane Sanders and Reagan Tibbetts, Caroline Ogburn and Josh Taylor, Emily Koenig and Noah Davis, Mary Elizabeth Pifer and Noah Rankin, Julia Kokolis and Cameron Johnikins, Gracie Culley and West Hiller, McCullough Dawsey and Garrett Huyck, Anna Jasinski and Roger Pedroni, Elizabeth Bland and Degen Brantley, Madison Thompson and Nick Pagan, Manessa Molinaro and Jake Hames, Sidney Smith and Asa Mcmeeken, Alyssa Swick and Griffin Schelble, Jordan Adams and Cooper Evans, Audry Hood and Conner Laugh, Katie Christiansen and Mason Parker.
At the homecoming pep rally the 2nd runner up, 1st runner up, and homecoming king were announced. Chapin's homecoming king 2nd runner up was West Hiller, 1st runner up was Cooper Evans, and Chapin High schools 2019 homecoming king is Bryce Manley.
At the Friday night homecoming game in addition to announcing the 2019 homecoming queen, as well as the first and second runner ups. Second runner up was Ashley Miller, first runner up was Mary Grace Galloway, and Chapin High schools 2019 homecoming queen is Sarah Miller.
The Seniors did a far out theme, The Juniors did a haunted hallway, The Sophomores made a jungle, The Freshman did 70's. The themes for spirit week were 'Merica Monday, Twin Tuesday, Way-back Wednesday, Far Out Thursday and Gym Class heroes.
About the Contributors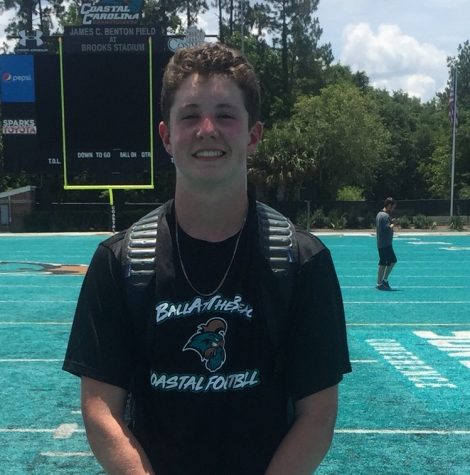 Brennan Ramsey, Co-Editor
Brennan is in the 11th grade at Chapin High School, He plays football and enjoys hanging out with his friends. He covers sports for CSPNEagles.com.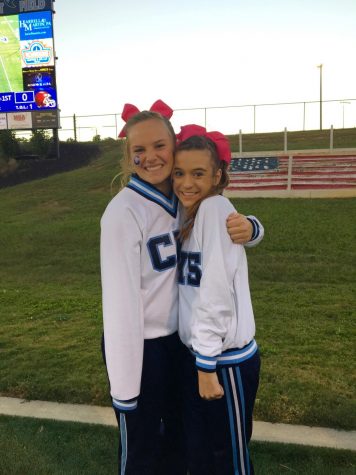 Emily Koenig, Staff Reporter


Emily is a senior. She cheers for her high school and has won 3 state championships. She enjoys hanging out with her family and friends. Emily usually...