Recap of Billboard Music Awards 2020
Erika London is taking "The Pulse of Chapin"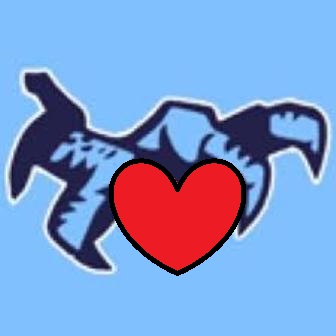 On Wednesday, October 14, 2020 the Billboard Music Awards took place in Hollywood, California. The show was hosted by Kelly Clarkson. This is her second year in a row that she has hosted the awards show. The show was meant to take place in April of 2020, but the coronavirus delayed the show. Although there was no audience due to the pandemic, the host and performers put on a phenomenal performance for the viewers at home. They had many performers including: Post Malone, Luke Combs, Garth Brooks, Doja Cat, BTS, and many more. 
Post Malone took away the most awards. With an outstanding number of nine awards. These awards included: Top artist, top male artist, top billboard 200 artist, top hot 100 artist, top streaming solo artist, top rap artist, top rap male artist, top rap tour, and top rap album. 
The Billboard Music Awards also had 3 different categories dedicated to fan voting through Tik Tok. Voting started on October 1 and ended on October 13. Fans had 10 votes per category. Each day the voters would have a new set of 10 votes to choose from. They could use all 10 votes for one person/group or spread their votes among the artist per category.
For example, if the category had three different people to choose from, an artist could give 3 votes for one artist, 3 votes for other artists, and 4 votes for the last artist. Or if they so wished they could give all 10 votes to one person. The first category decided by the fans through voting from Tik Tok was top social artists. The nominees were BTS, Billie Eilish, GOT7, Ariana Grande, and EXO. BTS won the top social artists.
The second category was the Billboard Chart Achievement award. The nominees for this category were Taylor Swift, Harry Styles, Luke Combs, Mariah Carey, and Lil Nas X. Harry Styles won the Billboard Chart Achievement award.
The last category was top collaboration. The nominees were "No Guidance" by Chris Brown featuring Drake, "Senorita" by Shawn Mendes and Camilla Cabello, "I Don't Care" by Ed Sheeran and Justin Bieber, "Old Town Road" by Lil Nas X featuring Billy Ray Cyrus, and "Sunflower" by Post Malone and Swae Lee. "Senorita"  by Shawn Mendes and Camilla Cabello won.
There was also a tear jerking performance by John Legend. John Legend and his wife Chrissy Teigen lost their child while experiencing pregnancy difficulties on September 30. Legend performed his new song "Never Break." At the beginning of the song John Legend said, "I dedicate this song to my wife." Legend said, "I wrote this song because I have faith that as long as we walk this earth, we will hold each other's hands through every tear, through every up and down, through every test." The emotional performance left the watchers feeling sad and somber.
There were also political statements made during the show. Lizzo accepted her top sales song artist award in a black dress with the word "vote" printed all over the dress. She then went on to say, "There's power in your voice. So whether it's through music, protest or your right to vote, use your power, use your voice and refuse to be suppressed." Billie Eilish also had a few words to say as she accepted her second award that night: "Please vote, please wear a mask, please wash your hands, be safe."
The Billboard Music Awards were nothing like any years in the past. They covered many issues such as dealing with the global pandemic and social justice movement.
All in all the awards show did a good job figuring out ways to go around the pandemic while still staying safe. The performances were amazing and fun to watch.
Leave a Comment
About the Writer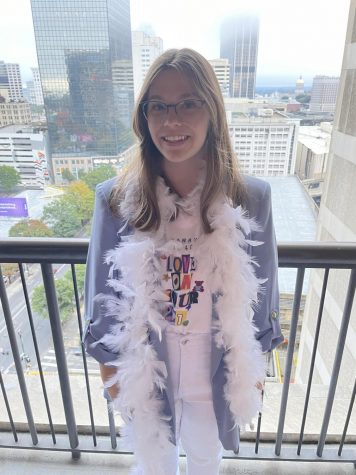 Erika London, Co-Editor in Chief
Erika London is a Senior at Chapin High School, and co-Editor in Chief for CSPN Eagles. She enjoys listening to music and going to concerts. Additionally,...