2019-2020 Wrestling season starting up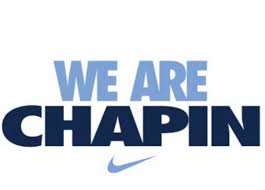 The 2019-2020 Wrestling season opened up on November 3rd. The new season brings along new wrestlers and more potential to win big as the Eagles face a tough schedule, the eagles lost two seniors but have four returning state qualifiers in Josh Green, Shawn Haile, Mitchell O'Conner, and Hunter Dixon.
The Eagles have one of the toughest schedules they've had pitting them against defending 3A state champions Indian land , 4A state champions Eastside, and 5A lower-state champs River Bluff. The Eagles have been invited to some of the southern slam at Eastside, Smokey Mountain Grapple in Smokey Mountain North Carolina.
"Im awfully excited about this group, they haven't stopped working since the day I got here, We have excellent leadership with four seniors who have been wrestling together since they were little kids. They all realize the potential we have and I'm eager to turn them loose. We know that wrestling season is a grind both mentally and physically and we will face stiff competition all year, but we're excited for the challenge and are looking forward to a great season" said Coach Flinchum.
"Its a good feeling having the younger guys look up to me but it also makes me realize I have to lead by example and work hard to show the other guys thats the only way to get better and for shaping the team having the other kids look up and see that I'm working hard makes the other guys want to work hard and be the best" said Senior Shawn Haile.
Leave a Comment
About the Contributor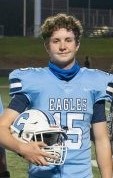 Brennan Ramsey, Editor in Chief
Brennan is in the 12th grade at Chapin High School, He plays football and enjoys hanging out with his friends. He is the editor for CSPNEagles.com.