Hot Take on a Popular Novel
After reading The Poisonwood Bible by Barbra Kingsolver, I was left with a multitude of thoughts regarding the novel. I found myself in opposition with those in my classroom after I found an appreciation for Rachel, the eldest daughter of the Price family, who is a character that is typically disliked by readers of the novel. 
 To preface, the novel covers the story of the Price family and their life experiences while living in the Congo during the mid twentieth century in a period of high poverty and general hostility, both of which were sparked by the region's struggle for independence from Belgian rule. The novel continuously shifts narrative focus between Orleanna, the mother of the family, and her four daughters Rachel, Leah, Adah, and Ruth May. All perspectives center upon the daily challenges in adjusting to life in the Congo after moving from Georgia due to an attempt of Nathan, who is the father of the family, to serve as a Christian missionary to natives of the region. 
As for my thoughts pertaining to the novel as a whole, I found it to be an easy read that offered a high degree of analysis. Kingsolver was effective in using a variety of techniques, both literary and biblical, in an effort to effectively convey her story to readers. I appreciated the consistent shift in narration that the novel had to offer, as I was kept engaged as a reader. 
Although the novel was heavily centered around one family, an immense variety in characterization was still present due to each daughter differing greatly in their perceptions and connotations relating to living amongst the Congolese. I was able to form opinions regarding each character due to this, which easily made Rachel my favorite character. Rachel is considered the least favorite daughter to many readers due to her dramatic demeanor and materialistic obsessions, however, these same characteristics allowed me to admire her authenticity. 
I was able to take note of how true Rachel kept to herself during my reading. The novel shared what each of the daughter's adult lives looked like after being free from their father's will, and Rachel's decision to open up a hotel while continuing to live in Africa challenged me to consider ways in which my passions can be pursued. Instead of growing self conscious over the backlash she received due to her "diva-ness," Rachel remained true to herself by allowing her personality to roam free in a profession that yields high degrees of creative freedom. 
The refusal to change on behalf of external desires permitted me to reconsider the negative traits so often associated with Rachel's character.
Leave a Comment
About the Writer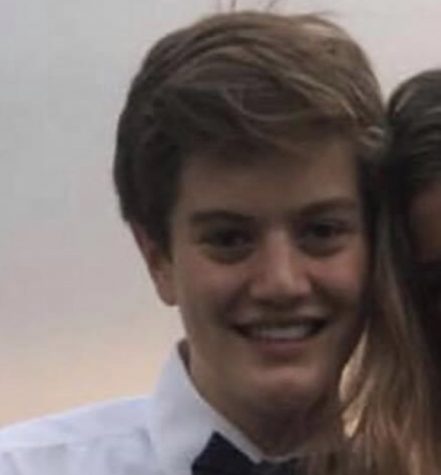 Garrett Rider, Co-Editor in Chief
Garrett Rider is a Senior at Chapin High School, and is Co-Editor in Chief for CSPN Eagles.

He enjoys watching movies and spending time with friends.