Pink Out Game 2021
On Friday night, Chapin High School played River Bluff High School in their annual "Pink out" game, which occurs during Breast Cancer Awareness month. Knowing this, Chapin's students packed into the student section wearing all pink as they would cheer on their team at home for one last time during the regular season.
Friday's game was also senior night. Before the game, the senior football players were acknowledge. During timeouts and in between quarters, seniors who participated in other fall sports and CSPN broadcasts were honored. Lastly, during half time, members of the band and color guard who were seniors were acknowledged.
Moments before the game began as part of the "pink out" tradition, Chapin students along with Principal Mr. Ames, threw multiple cups of pink chalk powder into the air in honor of Breast Cancer Awareness Month.
In the early stages of the game, it was very easy to see who the more dominant team was on the night. Early on in the game, Chapin's defense made two fumbles forced by Max Drag that also led to two quick touchdowns by Bennett Galloway and Zavier Short. The offensive onslaught continued as Quarterback, Jayden Bradford, threw for a whopping 309 yards that led Chapin Eagles to a 47-14 win over the River Bluff Gators improving their record to 7-2.
They now gear up to take on Lexington  Friday night at Lexington High School.
Leave a Comment
About the Contributor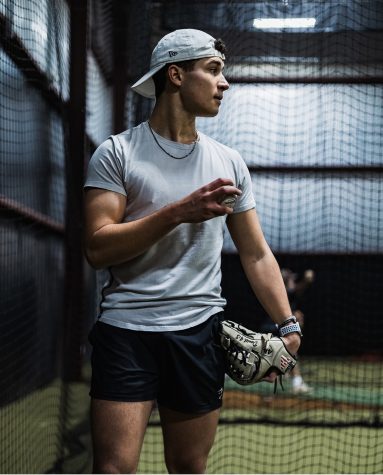 Danny Prebeck, Co-editor in chief
Danny Prebeck is currently a Senior at Chapin High school.
I have been in journalism for 3 years and am the CSPN Journalism Co-editor in chief. While...