Spring Sports Start Up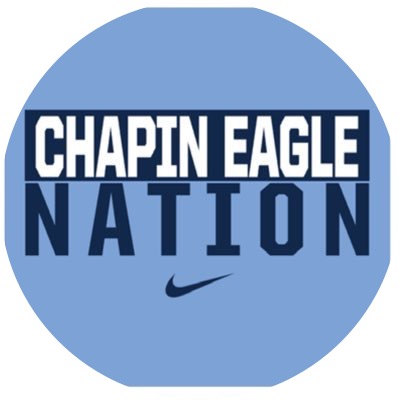 Spring sports seasons are underway. This year is unlike any other year with many spring sports taking a cue from fall and winter sports and enforcing social distancing and wearing masks, limiting seating capacity to follow state guidelines.
Spring sports that people can look forward to are Men's and Women's Soccer, Men's and Women's Lacrosse, Men's Tennis, Men's Golf, Track and Field, Baseball and Softball.
Some notable games/tournaments to be looking out for this year are:
The Capital City Cup for men's soccer
The Viking Cup for women's soccer
JL Mann, Riverside, and Bishop England for women's lacrosse
Riverside Military, Gulf Breeze, Christ Church, Catawba Ridge, Eastside, and Riverside for men's lacrosse
Softball will be in a tournament at Byrnes High
Baseball has a tournament in the pre-season at Gilbert High School, the Midlands Invitational Tournament
The Track team will be participating in the Dorman Distance Carnival, the Diamond Hornets Invitational, Bob Jenkins Coaches Classic Regional, the Rams High School Invitational, Bob Jenkins Coaches Classic Elite, and the Lexington County Championship,
The men's golf team will be participating in the Battle of the Dam Golden Hills, Bengal Invitational Columbia CC, Magnolia invitational Beech Creek, the Blue Jacket Invitational Diamondback GC, and the Lake Murray Cup.
"I most look forward to playing tournaments, Just have a fun last ride with my friends, I lead by putting my best self forward every time I show up to practice," said Jack Brady, a senior on the Men's Golf team.
The 2021 Women's Lacrosse Team is coached by Raven Smith, Jen Green, A. Mortali, and Sean Hughes. The team has been eager to get back on the field since the 19-20 season got cut short due to Covid-19. The team is still the reigning 5A state champs and has a chance to make a run again this year led by senior Sadie Salazar, junior Regan Finn, seniors Megan VanVollenhoven, Paige Maylath, Kate Stodden, and junior Riley Floyd. This season the Lady Eagles will face tough opponents including JL Mann, Riverside, And Bishop England.  The Lady Eagles are 2-0 after defeating A.C. Flora on senior night 17-2, then defeating Eastside 17-3. Here's what some Lady Eagles had to say, "I'm most looking forward to what we can accomplish as a team because we have so much potential, As a senior I will lead by example and always help and encourage my teammates I'm a captain, the overall goal for the season is to win state and have fun," said Sadie Salazar. "I'm looking forward to another run at state again and hopefully to win. This season will keep everyone positive and pumped up, the most important thing to me is for us to give it our all and push ourselves to play our best," said Regan Finn.
The 2021 Varsity Baseball Team coached by Scott McLeod and Paul Scheno will look to win another state title in 4 years. The Eagles could see themselves making a run for the 2021 state title. The Eagles will be in 2 tournaments during the regular season starting with the Midlands Invitational Tournament and a spring break tournament in April.
The 2021 Men's Tennis Team is coached by Steve Grooms. The team is led by seniors Ben Dunn, Cole Creighton, Colin Seacrest, Matthew and John Niemiec, Hayden Herlong, and Jack Ballentine. "I am looking forward to competing as a team for the last time as a student-athlete at Chapin High, as a senior I get to help lead my younger teammates, especially in my role as captain, I want our team to perform well and achieve our highest potential," said senior Benjamin Dunn.
Leave a Comment
About the Contributor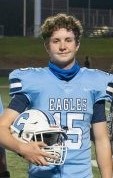 Brennan Ramsey, Editor in Chief
Brennan is in the 12th grade at Chapin High School, He plays football and enjoys hanging out with his friends. He is the editor for CSPNEagles.com.