Chapin Takes it Back
Chapin Cheerleading has "Taken it Back!" Chapin Cheer has regained their title as one of the most dominant cheer teams in the entire state of South Carolina. 
This was all done through the leadership of coaches Vicki and Billie Williams, as they have led Chapin Cheerleading to their 16th state title, and their 3rd 5A state title since moving into 5A in 2018. Just one year after losing their title in 2020, Chapin won by an overwhelming  27 points. 
"Losing last year really motivated the team this year," said Drayton Privette, a backspotter for Chapin. "Before last season no one on the team had lost, so coming back we all worked as hard as possible and did everything we could to make sure this wouldn't happen again."
Although the win meant a lot to the entire program, it meant so much more to Macie Dickey. Macie is a senior at Chapin High school and now a 5 time state champion. Macie says that the key to victory was "building up consistency and trust with one another." She also credits her coaches.  "We couldn't have done it without the best mother-daughter duo pushing  us to be nothing less than perfect," said Dickey.  Since Macie is a senior, she will have to give up the competing aspect of high school cheer, but will carry on memories of her team, and apply lessons learned into real life. Macie says that she will "miss seeing [her] sisters everyday and being a part of CVC (Chapin Varsity Cheer) because there is nothing else like it. This wasn't only about cheerleading, it teaches you life lessons and prepares you for your future."
Leave a Comment
About the Writer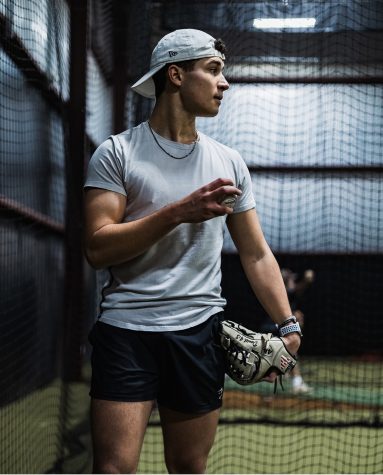 Danny Prebeck, Co-editor in chief
Danny Prebeck is currently a Senior at Chapin High school.
I have been in journalism for 3 years and am the CSPN Journalism Co-editor in chief. While...