The Rise of the Chapin Sports Network
The growing prominence of the Chapin Sports Network has resulted in a better game-time atmosphere for both players and viewers.
Chapin athletics has recently experienced an increase in support and attendance at sporting events. Much of this can be credited to the rise of the Chapin Pep Club, but the students covering these events often get overlooked. Advancements to the overall experience of Chapin sporting events, such as the graphics on the newly installed $370,000 video board, would not be possible without the staff of the Chapin Sports Network.
"It enhances the experience completely because it gives the viewers a whole other opportunity to see Chapin football," said senior Drew Shealy, Director of Production for the CSPN sports crew, when asked how CSPN affects the overall viewing of the game. "The whole fan experience has changed with the addition of the video board."
Although advancements in coverage such as the video board have had a significant change on the overall atmosphere of the game, few understand the work that goes into it. Each member of the Chapin Sports Network staff is relied upon to perform certain tasks that result in a better environment for players as well as those in attendance. While Shealy "operate(s) the video board and (is) the technical director of coordinating the camera", other members are assigned to different jobs such as recording stats and broadcasting the game for online streaming all in an effort to improve the viewing experience for both those in attendance and others unable to make the trip.
Many students are aware of the Chapin Pep Club being awarded the best AAA student section in the state, but the staff at CSPN has also received recognition for their work. It didn't take long for the staff behind the second largest high school video board in the state to get noticed. Jake Kea, senior play-by-play announcer, was nominated as the 2014 Shrine Bowl commentator, joining football coach Justin Gentry and lineman Stephen Haralambis. This was the first year anyone from Chapin was chosen was the Shrine Bowl commentator, adding to the achievements of the growing Chapin Sports Network.
Chapin High School has recently been in the spotlight for many accomplishments. From being one of three finalists for the "Palmetto's Finest" award, annually given to the best high school in South Carolina, to numerous features on the outstanding student section. With so many achievements, the Chapin Sports Network often falls between the cracks. With the network's innovative technology and outstanding sports crew, Chapin is no doubt home to one of the most successful sports correspondent organizations in South Carolina and across the country. At Chapin best is the standard, and the standard has been set.
About the Writer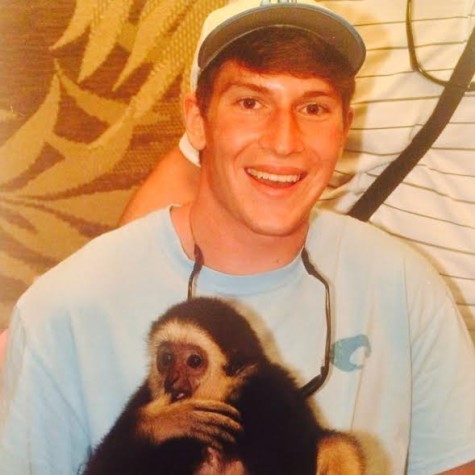 Jordan Lester, Editor-in-Chief
Jordan Lester is the Editor in Chief for the Chapin Student Press Network, or CSPN. Lester specializes in sports and is responsible for reporting and editing...