The Hype About Several New Movies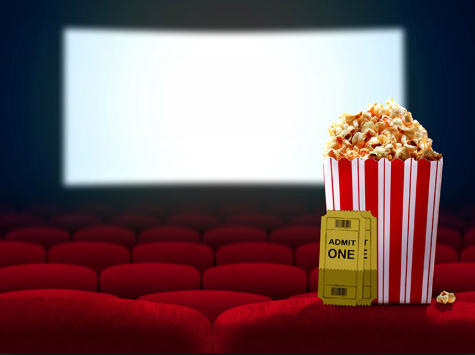 Hang on for a minute...we're trying to find some more stories you might like.
The end of winter break means that students are back at school, and students suddenly have a lot less free time. However, students are still finding time to watch movies. While some prefer to go to an actual movie theater, others like to stay at home and use streaming sites like Hulu or Netflix.
Recently, two Netflix movies, Bird Box and Bandersnatch, became popular. Bird Box is a horror film where the main characters have to stay blindfolded to avoid a demon trying to kill them. In the first week, Bird Box racked up over 45 million views. The Bird Box challenge, a Twitter challenge where users blindfold themselves and attempt dangerous activities, blew up and became a meme. Bandersnatch, an interactive movie about a programmer creating an interactive video game, also quickly became popular. The movie, which is part of the Black Mirror series, had viewers scrambling to figure out all of the multiple endings they could get in the film.
Senior Madeline Byrnside recently watched and loved Bandersnatch. "It was a really enjoyable interactive movie," she said. "I think it will change the course of movies forever with its choose your own adventure parts."
Junior Cameron McMahan liked Bird Box, but he also thought it could have been better. "It was good, but I don't know if I'd watch it again," he said. "It was kind of boring in some places, but Sandra Bullock was good."
Freshman Ian Haack disagreed. "It's a good movie and I like it. I just wanted to see the monsters, though."
Is Bird Box Causing Dangerous new Trend? Click here to Read More
As 2018 came to a close, many new movies were released either in theaters or on DVD.  Aquaman, Mary Poppins Returns, and The Grinch were among some of the popular ones to come out. DC's Aquaman, starring Jason Momoa, tells the story of Aquaman going on a quest to retrieve the Trident of Atlan and save the world. Mary Poppins Returns, the follow up to the 1964 movie Mary Poppins, follows nanny Mary Poppins as she attempts to help the Banks children, who are now all grown up, save themselves from foreclosure. The Grinch, a remake of Dr. Seuss's 1957 book "How the Grinch Stole Christmas," tells the story of the solitary Grinch trying to steal Christmas from the happy residents of Whoville.
Sophomore Brooke Li liked Mary Poppins Returns but thought it could have been a little better. "I watched Mary Poppins Returns and I thought the first part was pretty good but the ending was ridiculous. I get the hype around it, it's the sequel to a Disney classic, but it just didn't live up to the original in my opinion."
Sophomore Alexis Stevens understood the hype surrounding the Grinch, especially right before Christmas. "I know there was quite a bit of hype surrounding the new Grinch movie because it was a lot of people's childhood and they wanted to relive their childhoods with that movie."

About the Writer
Naomi Horner, Staff Reporter
Naomi is in the 11th grade. Shen enjoys hanging out with friends, spending time outside, and watching Netflix. She mainly covers student life.