Caution! The Bird Box, Dangerous Hype?
Student's Review "Bird Box"
         Recently, a new and very popular movie has been uploaded to Netflix: Bird Box. This movie was released on December 13, 2018 and ever since Bird Box has been rising to the top of the Trending Now and Popular on Netflix categories. Bird Box has made a budget of an exclusive $19.8 million.
         People are able to get a preview of the movie by reading a synopsis of the plot: "When a mysterious force decimates the population, only one thing is certain — if you see it, you die. The survivors must now avoid coming face to face with an entity that takes the form of their worst fears. Searching for hope and a new beginning, a woman and her children embark on a dangerous journey through the woods and down a river to find the one place that may offer sanctuary. To make it, they'll have to cover their eyes from the evil that chases them — and complete the trip blindfolded" (Click Here to see a Description of Bird Box).
         One critic, Linda Marric, explains "Contrivances and clichés abound, but Bird Box still manages to be a compelling, high-concept idea thanks to Bier's faultless direction and impressive cast." However, critic Paul Asay says, "Bird Box won't be up for any awards, most likely, and it's R all the way. It didn't need to be."
         As seemingly thrilling and all around great the film Bird Box seems to be, there are a few cons to take note of, especially if children are present. For one, Bird Box is rated R, and for a good reason. The film has sexual, violent, and drug/alcoholic content, and crude/profane language.
        On a different note, Malori Lesesne, a junior at Chapin High School said,"I wasn't sure about the film at first just by looking at the previews…it looked kind of cheesy. But it actually turned out to be a really good suspenseful movie."
         Maddie Hutcherson, another Chapin student said, "I think it could have been a better movie if the acting wasn't so bad." While Andrew Nirella said, "I feel pretty neutral about the Bird Box…it wasn't the best, but it wasn't necessarily the worst."
          Images from the movie have been turned into hundreds of memes and people have been making their own videos about the movie. People were taking it to a whole new level and actually blindfolding themselves in real life to act of the plot at home. The 'Bird Box Challenge' consists of people living their everyday lives blindfolded as if they were in the movie. Whether it's completing tasks or even just walking down the street or in their house, people are now documenting their experiences blindfolded.
          The videos are completely insane, and Netflix has been now warning viewers that doing the "Bird Box Challenge" could lead to hospitalization. Netflix has been saying,  PLEASE DO NOT HURT YOURSELVES WITH THIS BIRD BOX CHALLENGE. We don't know how this started, and we appreciate the love, but Boy and Girl have just one wish for 2019 and it is that you not end up in the hospital due to memes."  (Click here to Read More about the "Bird Box Challenge Warning") 
       Bird Box seems to be the type of movie where one either hates or loves. Seeing as it is currently the most popular movie on Netflix, perhaps it's not such a bad movie after all, however, it might not just be the movie for everyone.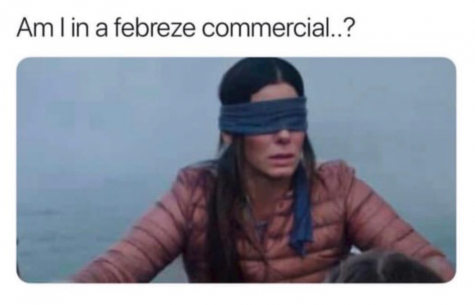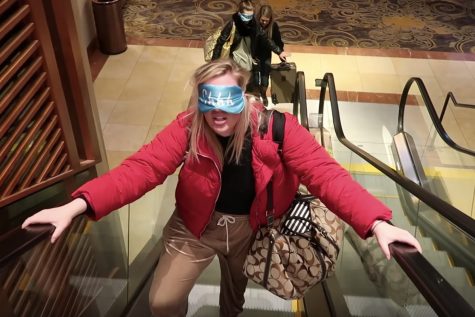 View Comments (1)
About the Contributor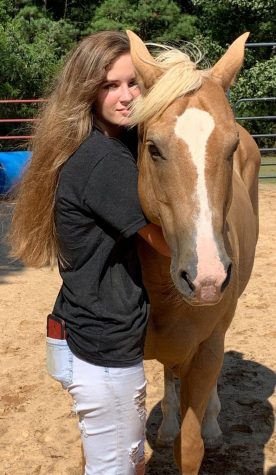 Laura Layton, Co-Editor-in-Chief
Laura Layton is a senior at Chapin High School and is Co-Editor-in-Chief for CSPN Eagles. She enjoys riding horses everyday of the week after school, and...