Going to Disney World during a Pandemic
First Person Account of Travel during a Pandemic
My family and I are pass-holders for Disney World. This is our third time being pass-holders. We love Disney and going to Disney World brings so much joy to us.  We planned a trip to Disney World for Spring Break. We were going to bring a friend and the whole family would be together.
Then the pandemic hit. Everything was closing and everyone was scared. Disney World closed with everything else and stayed close for about five months. We were not able to go on the trip and instead we stayed home for quarantine. 
Disney World opened in July. We went the week after it opened. We also went again in August, several weeks after Disney World re-opened. We went for a final trip in October for Halloween. We were excited, but we were also nervous. We were going to Disney during a pandemic, but we really wanted to go and the pandemic didn't stop us.
Disney World was taking many precautions. Disney limited the amount of people that were allowed in the parks. Everyone was wearing a mask when they were walking and sitting. We even had to wear a mask on the rides. The only time we were allowed to take off our masks was while we were eating, drinking or while being stationary. Unlike previous years, this year there was no "park hopping." This is when you are able to move from one park to another. We had to stay in one park for the day.
Disney workers were taking our temperatures before we went into the park, and also took temperatures if we went into Disney Springs, an outdoor shopping center with restaurants. When we were boarding a rides, the crew workers maintained separate space between the seats. Sometimes Disney ensured that family's rode the rides together. There were no different groupings of riders. 
We parked and walked in. We got our temperatures taken. We walked into the park, and there was no one there. Some stores were closed. Some restaurants weren't open. The longest line we stood in was maybe 35 minutes. It felt weird, but we are so happy to be back. We barely waited in lines. It was not hard to find a table to sit at for lunch. We did everything in the park. 
We survived the trip. We went to all four parks and felt safe the whole time. None of us developed Covid-19 and it was the best trip. 
Disney World was different the last time we went. Our last trip was for Halloween and it was the most crowded. More stores were open and restaurants too. It was kind of nice to see it like this. 
My sister and I were dressed up as Lilo and Stitch. It felt like there was no pandemic anymore. Everywhere you walk you are a foot away from someone. The only thing that was different was having to wear a mask.
In the end, going to Disney World during a pandemic wasn't that bad. I had lots of fun and all three times we went was the experience was different. I wouldn't change anything about the experience I had.
Leave a Comment
About the Contributor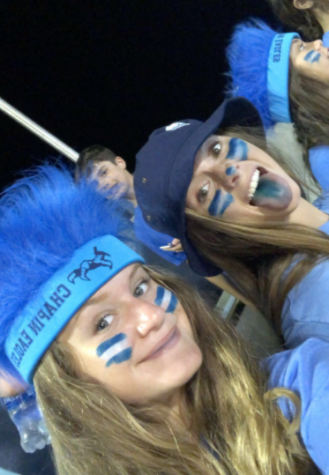 Ella Meyers, Writer
Ella Meyers is a sophomore at Chapin High and is a writer for CSPN Eagles.

She likes to play softball and basketball.

She also loves to go to Disney...