Chapin Lady Eagles Basketball 2014-15 Season Preview
The Chapin Lady Eagles look to build off of last season with a new head coach and playmakers.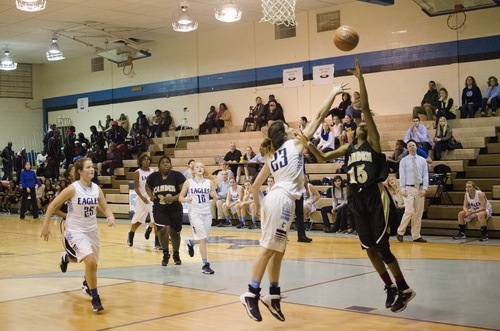 Coming off an impressive season last year, the Chapin girls varsity
basketball team looks to continue their success with new head coach Chad Boland.
Last year senior Shaleighya Sulton lead the team in scoring and had a major impact on the team's success. The girls will look to the new senior leaders to help guide them through the current season. "I think this year we need to learn how to play as a team and work together and learn each other's strengths and weaknesses. We can help each other out and make each other better" said senior Helen Cantey.
The lady eagles will need to have someone step up and fill in the role that Sulton had by scoring the basketball.
"Considering that Shaleighya was the dominant scorer the past three years, I do not feel that we should look to one person this year but play as a whole. I will do what I can to help the team whether that is contributing through scoring or cheering them on" remarked senior Paige Whitehurst.
The lady eagles will also be looking contributions from talented freshman Regan
Dargan, who will be playing on varsity for the first time. "It's a lot more intense, and you have to work harder." commented Dargan on making the step to the next level.
This Chapin team is a lot different from last year but will look to build off their
impressive mark though the leadership of seniors, sharing the ball, productive play from the underclassmen and work hard. The future looks bright for the lady eagles.
Leave a Comment