Don't Judge a Book by the Cover!!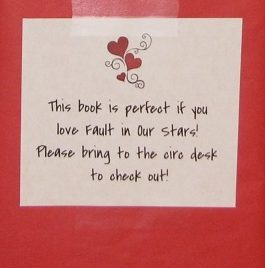 Hang on for a minute...we're trying to find some more stories you might like.
You've heard the saying about not judging a book by it's cover.
The Chapin High Media Center has a new display that encourages readers to pick a book similar to books they may have already read. There is a catch. The books have a description on the front, but the book is wrapped up. Anyone interested in reading the book, will have to check it out at the circulation desk to discover the title and author.
The Media Center will also be hosting a Valentine Station Makerspace on February 9, during PowerHour. Students will be able to make a Valentine Note for a friend and one for residents at The Loman Home.