The Best Christmas Movies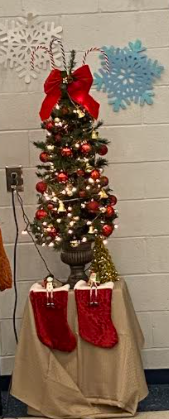 As the holidays are here, it is time for the world to begin watching their favorite Christmas movies. Holiday movies are some of the only movies you can watch over and over again without getting tired of them. Students at Chapin High School gave their opinion on which movie is the best Christmas movie.
¨My favorite Christmas movie is either How The Grinch Stole Christmas or Home Alone because they are both so fun, funny, entertaining, and silly but also in the holiday spirit Christmas wise,¨ said senior Bella Martin.  The live action How The Grinch Stole Christmas starring Jim Carrey was released in 2000. The movie was directed by Ron Howard and won many awards including Academy Award for Best Makeup and Hairstyling, MTV Movie Award for Best Villain, BAFTA Award for Best Makeup and Hair, and many more. Home Alone was released in 1990 starring Macaulay Culkin. Box office states the movie made $476.7 million dollars. The movie was directed by Chris Columbus and produced by Hughes Entertainment. 
Senior Jennings Bryant said, ¨my favorite Christmas movie is The Santa Clause because it gives me that feeling of being a little kid again. It also has Tim Allen!¨ The Santa Clause was released in 1994. The movie was directed by John Pasquin and written by Leo Benvenuti and Steve Rudnick. The Box Office report for this movie was $189.8 million dollars. 
¨A Charlie Brown Christmas is my favorite Christmas movie because it's short and funny…that's really the only one I enjoy to watch," said Coach Boland, Chapin's Varsity girls Basketball coach and math teacher.  This animated film was released in 1965. It was directed by Bill Melendez. The budget for this movie was $96,000. This film was the first comic strip from the Charles Schultz "Peanuts" to have a television special. The opening theme to A Charlie Brown Christmas was ¨Christmas Time is Here¨ by Vince Guaraldi Trio.
These films and many others bring people a sense of joy and nostalgia in order to bring in the holiday spirit. As Christmas break approaches many will choose to watch Christmas films as traditions of the celebration and to spread holiday cheer.
Leave a Comment
About the Contributor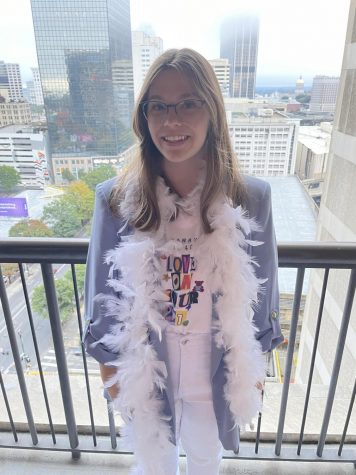 Erika London, Co-Editor in Chief
Erika London is a Senior at Chapin High School, and co-Editor in Chief for CSPN Eagles. She enjoys listening to music and going to concerts. Additionally,...