Final Four Bracket Update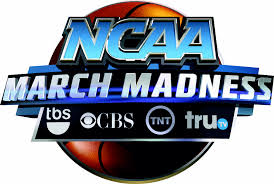 Hang on for a minute...we're trying to find some more stories you might like.
The madness of March is almost over. With four teams and three games remaining, many have given up on their bracket hopes. With a Cinderella story still alive in the form of the South Carolina Gamecocks, many expects are left with their hands on their heads when looking at their busted brackets.
Not everyone is disappointed though because Chapin Junior, Ronnie Powers, still has a bracket in the hundredth percentile as measured by the ESPN bracket challenge app. Ronnie projected three of the four final four teams correctly, only missing out on the Oregon Ducks.
Ronnie offered up some advice on how he has been so successful this year by saying "It's all about looking the team's strength of schedule and star players in order to decide who's better on paper and how it plays out that way."
Ronnie is hoping for the South Carolina story to continue if his bracket is going to remain in that coveted hundredth percentile.
An unfortunate update is on the upset heavy bracket of Cooper Woodham who saw his hopes die as the UCLA Bruins were defeated by Kentucky in the sweet 16.
Cooper still had some thoughts on how he was going to choose his bracket in the years to come. "Not everybody is a winner. And those that are winners don't prove their worth in winning and losing, but instead in how how they play the game. The score is just a number" said senior, Cooper Woodham.
Yet another bracket busted was junior, Leslie Correll, who saw her projected champion, the Kentucky Wildcats, lose in an elite eight classic against North Carolina.
Leslie said that the reason she struggled was that she "shouldn't always pick the top seeded teams because there are a lot of upset, but you can never really know the upsets that will happen."
Since brackets are busted senior, Rachel Cosby, says that everyone needs to "sit back and enjoy the games."