Miss Chapin Results
Hang on for a minute...we're trying to find some more stories you might like.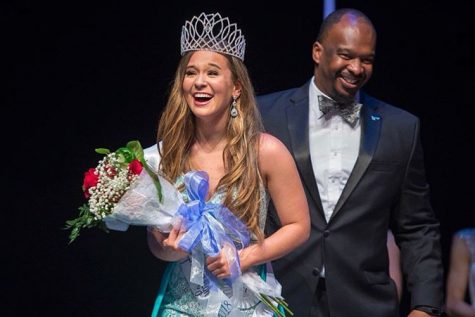 Last Saturday night the Miss Chapin pageant was held in the Chapin High School arena. The girls were asked if they considered a country or a city girl while showing off their casual wear. Between their casual and formal wear previous Miss Senior, Emma Smalley performed "River" by Bishop Briggs. After the formal wear portion where the ladies were escorted by the boys of student council, student Katie Gandy performed  "Girl On Fire," by Alicia Keys, "Jolene" by Dolly Parton and "Toxic" by Britney Spears, while the judges tallied results.
The results followed:
Ashley Tharp for Miss Congeniality
Gracie Culley for Most Photogenic
Lily Thomson as Miss Freshman
Gracie Culley as Miss Sophomore
Mckenna Simmons as Miss Junior
Brooke Ellisor as Miss Senior
Carolina Effinger as Miss Chapin.