Trick or Canning
Hang on for a minute...we're trying to find some more stories you might like.
Trick or canning is an annual tradition here at Chapin High. Club leaders picked a neighborhood at a meeting last week and picked up food on the 30th. All food donations went to the WeCare food bank in Chapin. Clubs raised 2,290 pounds of food this year.
Interact Club was the club with the highest amount of food. Gresham Gunter, president of Interact, said: "I like Trick or canning because it brings the community together for a good cause."
National Honor Society had the 2nd highest amount of food this year. Laney Hayes, the president of NHS, said, "I like Trick or Canning because it's a fun way to give back to the less fortunate and get an entire club involved in community service."
Next year, though, Laney is hoping the NHS can collect even more food. "The neighborhood is huge and we ran out of flyers so we are going to put out more next year and make sure people know about Trick or Canning."
Senior Board collected the 3rd highest amount of food. James Wells said, "I love Trick or Canning because it gives you the opportunity to give to others. I think we won because we had a lot of people. We are a group of selfless individuals and you can tell by the numbers we produced."
When asked how he felt about trick or canning Mr.Ames said, "I think it is great. The idea behind it is amazing and what our community does for it is amazing."

About the Writers
Naomi Horner, Staff Reporter
Naomi is in the 11th grade. Shen enjoys hanging out with friends, spending time outside, and watching Netflix. She mainly covers student life.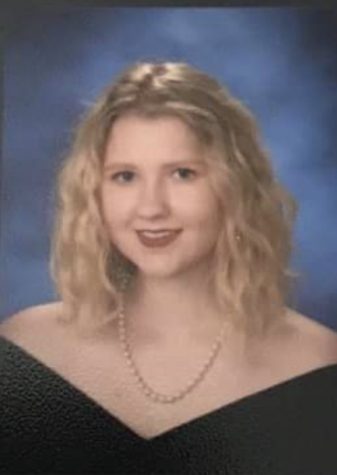 Emma Hall, Co-Editor in Chief
Emma Hall, a senior at Chapin High School. She covers anything that is needed to be covered and will help out with any story that needs quotes or an outline...