2020 International Paper Baseball Classic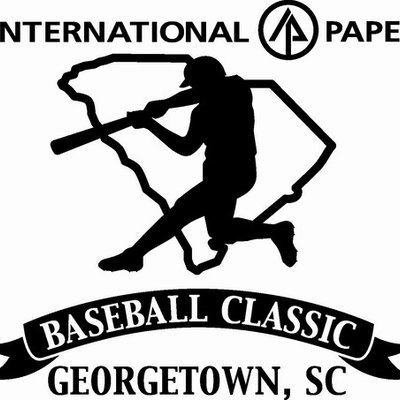 The 2020 IP Baseball Classic began Friday March 6th due to a rain delay of all games Thursday March 5th. Play began at 9 am with the first game being between Ft. Dorchester vs Chapin, the second game was between South Aiken vs AC Flora, the third game began at 1 pm between Boiling Springs vs Fort Mill, the fourth game had AC Flora vs Greenville at 3 pm, the fifth game was at 5 pm with Fort Dorchester vs Boiling Springs, the sixth game was at 7 pm with South Aiken vs Georgetown.
Saturday March 7th play started at 9 am with Chapin facing Fort Mill, the second game began at 11 am Greenville played Georgetown, the third game started at 1 pm with Boiling Springs playing Chapin, the fourth game began at 3 pm with South Aiken playing Greenville, the fifth game was Fort Mill vs Fort Dorchester and the sixth game of the day started at 7 pm Georgetown played AC Flora.
Sunday was the final day of the tournament with South Aiken playing Fort Mill at 9 am for the 3rd place game, the 2nd place game was between Greenville and Fort Dorchester at 11 am, the fourth place game was at 1 pm between Georgetown and Boiling Springs, the Championship game started at 3 pm between AC flora and Chapin.
The title game was between AC Flora and your Chapin Eagles, this game was between the #1 team in 4A and the #1 team in 5A. The Falcons built up a four-run lead in the third inning and held off Chapin's charge for a 5-4 victory and their third consecutive IP Classic title.
The Tournament All Academic Team- AC Flora- Coleman Ramos, Boiling Springs- Aaron Jaytaris, Chapin- Noah Thomas, Ft Dorchester- Pat Monteith, Forth Mill- Cabe Christopher, Georgetown- Wil Owens, Greenville- Will Baumhofer, South Aiken- Matthew DeFillips.
All Tournament team for Chapin- Senior Chris Veach, Senior Drew Calhoun, and Junior Sam Greer, AC Flora- Michael Wright, Coleman Ramos, and Jack Reynolds.
About the Writer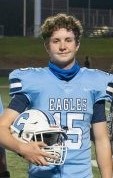 Brennan Ramsey, Editor in Chief
Brennan is in the 12th grade at Chapin High School, He plays football and enjoys hanging out with his friends. He is the editor for CSPNEagles.com.