#5 Duke Defeat Syracuse in ACC Tournament with Zion Comeback
Brandon Yenco goes "Above the Rim" as he talks about Duke and Zion Williamson.
On Thursday, March 14, Zion Williamson and Duke were scheduled to play Syracuse in the ACC Tournament.
The controversy about whether Zion would play for the rest of the college season or sit the rest of the year and wait for the NBA draft has been surrounding the young superstar.  Zion knew the controversy around it and told in a bold statement on March 14th, "For the people that think I should just stop playing in college: thanks, but no thanks…" Everyone was excited to hear that he would be playing with Duke again.  The hype behind Zion this entire season has been progressively growing as he continues to prove as to why he is potentially the number one draft pick in the upcoming NBA draft.  Zion is one of the most explosive and athletic players in college basketball.  People compare him to Lebron James and he has many similarities as it seems every time he gets into the painted area he will dunk everything.
The Duke Blue Devils beat the Syracuse Orange with a score of 84-72. Zion Williamson led Duke to a win as he posted a double double with 29 points and 14 rebounds on a perfect night as he shot 13-13 on field goals.  Backing up Zion was RJ Barrett as he put up 23 points in 34 minutes of play.  For the Syracuse Orange, Franklin Howard had 28 points on a efficient night as he went 11-20.  Zion had an amazing night as the Duke Blue Devils as they move on to the semi finals.
Leave a Comment
About the Contributor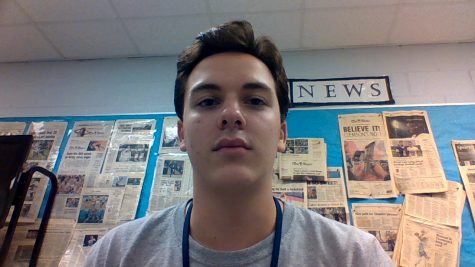 Brandon Yenco, Staff Reporter
Brandon is a senior at Chapin High. He has played basketball for the Chapin Eagles for three years.

In his column, "Above the Rim," Brendon gives his...