Out of Bounds Basketball Season Recap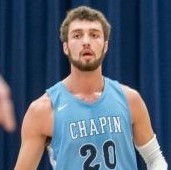 Chapin's basketball season is now over, missing the playoffs once again.
The Boy's team finished with a 12-13 record, the school's best record since 2007. After an 8-3 start, they went on to lose 10 of their next 14 games and just missed out on the postseason.  With Coach Carr stepping into a bigger role, the team had early success and was much more productive than in years past, even in on of the toughest regions in the state.
Chapin's offense was very versatile this year, with major contributions from bigs that could pass and play from the inside and outside. The team was lead by senior forward Maddux Harrell, who made the all region team and will participate in the North South All Star Game. He lead the team with 14 points per game to go along with 12 rebounds per game. There was also quality production from the promising young backcourt; with Henry Haigler averaging 7 points, 6 rebounds and 2 steals per game; and Kenya Jones averaging 7 points and 2  assists per game. Two young big men also emerged with Lawson Davis and Jack Wolfe averaging 4 points per game and 8 points per game respectively.
"If I had to sum up the year in one word, I would say it was tough," said senior Maddux Harrell. "We started the off season with a lot of high hopes and some challenging things to accomplish… we may have been a couple games away from the playoffs and (were) disappointed that we didn't get the job done, but I'm very happy with the younger guys and how they progressed. Chapin basketball is in great hands for the future," he said.
The young guys that Harrell was referring to were very productive and the program has a young nucleus of the mentioned Henry Haigler, Jack Wolfe, Kenya Jones, and Lawson Davis, who will all be seniors and leaders of the team next year.
One of those "young guys" was Henry Haigler, who said, "the seniors were always at every practice and workout and it pushed the younger players and that's why we had our best record in a decade. With the situations this year coach Carr did a great job getting the team to come together and working all the way through the summer with all the players."
One of those "situations" was head coach Mark Snellgrove being diagnosed with Stage 4 pancreatic cancer. Snellgrove was on the sidelines when he could be, but assistant coach Marquette Carr took the responsibility for most of the summer and season.
"We had a blessing in having coach Carr, (who) helped us out so much," said Harrell, when asked about the new role for coach Carr.
The team will be graduating Maddux Harrell, Zach Durant, Jordan Thomas, Brandon Yenco, and Austin Smith.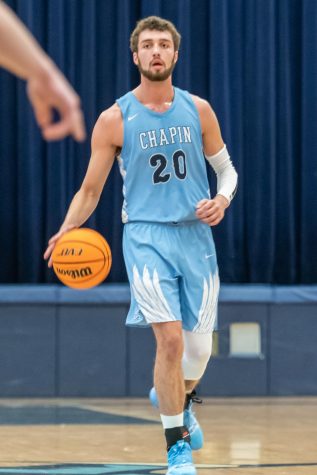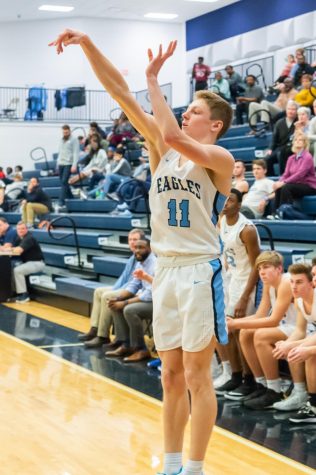 Leave a Comment
About the Contributor
Roger Pedroni, Reporter
Roger is a senior at Chapin High School, and he enjoys playing football. He is a reporter for the newspaper staff.