SC Native, Ja Morant, Declares for NBA Draft
Brandon Yenco goes "Above the Rim" as he talks about one of college basketball's greatest stars
Hang on for a minute...we're trying to find some more stories you might like.
SC Native, Ja Morant, has declared for NBA Draft.  Ja Morant is a 6′ 3 guard for the Murray State Pacers.  He has played his last two years there and this past year he has truly shined.  Morant ended the season averaging 24.5 points per game, 10 assists per game, and 5.7 rebounds per game.
Ja Morant is the first player ever in the NCAA to average 20+ points and 10+ assists per game.  Murray State was the 12th seed in the NCAA Tournament.  The Pacers were set to face off against the Marquette Golden Eagles in a 5 and 12 matchup.  The Pacers ended the game with a 83 to 64 upset over the Golden Eagles in a showdown between         Ja Morant and Markus Howard.
Ja Morant and the Murray State Pacers moved on to the second round of the NCAA Tournament and lost to the Florida State Seminoles.  Ja Morant soon after decided to declare for the NBA draft in June.  In the game against Marquette Morant had a triple double and had an amazing role in the upset against the Golden Eagles.  Morant is said be the second overall pick in the 2019 Draft behind, another SC native, Zion Williamson.  Many believed he was good but not good enough to be a top three pick in the draft.  Ja read those reviews and then took it to the court and notched a triple double becoming the ninth player in NCAA history to do so in the tournament.  His win over the Marquette Golden Eagles was one for the ages. The win showed Morant that he was ready for any competition and therefore, boosted his draft stock.
Ja Morant's hometown in Sumter County is said to have a "Ja Morant Day" Monday April 8th.  The impact Ja Morant has had on the state of South Carolina is impeccable and truly something special.  He is said to go second on Draft day and all we have to do is wait.

About the Writer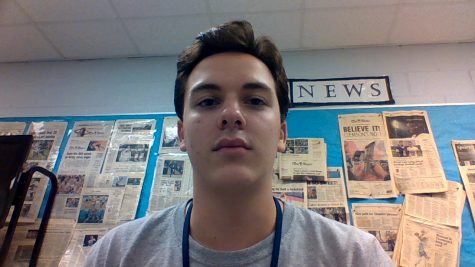 Brandon Yenco, Staff Reporter
Brandon is a senior at Chapin High. He has played basketball for the Chapin Eagles for three years.

In his column, "Above the Rim," Brendon gives his...