NBA Draft Lottery, One for the Books
Brandon Yenco goes "above the rim" as he talks about the NBA draft lottery.
Hang on for a minute...we're trying to find some more stories you might like.
The NBA draft lottery took place at Chicago, Illinois on Tuesday, May 14th.
This was one of the most tense draft lotteries due to the fact that Zion Williamson will be expected to be the 1st in the 2019 NBA draft.  Every team wants the chance to have Zion on their team because Zion can impact a team in a way that only a couple of players can.  Zion is drawing comparisons to Lebron James on how he plays and jumps and leads his teams.
The New York Knicks were expected to have the first pick in the 2019 draft because they had the worst record in the NBA this season.  The Knicks weren't as lucky as they had hoped for.  The New York Knicks ended up obtaining the 3rd pick in the 2019 NBA draft.
The Memphis Grizzlies were able to obtain the 2nd pick in the draft and that left the New Orleans Pelicans to have the 1st overall pick in the 2019 NBA draft.  While watching the draft they have a estimate of who would get each pick and the odds of that team obtaining that certain place in the draft.  The original top four teams that were in the estimated places ended up getting the 5th, 6th, 7th, and 8th picks in the drafts.  This is something that has never happened before in the NBA draft lottery.  This NBA draft lottery was definitely one for the books.  Congratulations to the New Orleans Pelicans for achieving the 1st overall pick in the 2019 NBA Draft.

About the Writer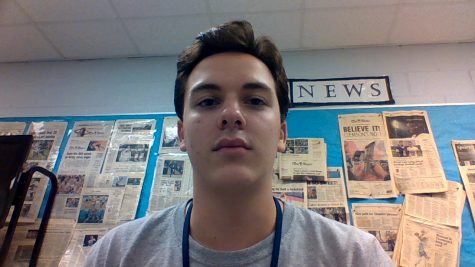 Brandon Yenco, Staff Reporter
Brandon is a senior at Chapin High. He has played basketball for the Chapin Eagles for three years.

In his column, "Above the Rim," Brendon gives his...