Chapin Baseball 2019 New in 5A
Hang on for a minute...we're trying to find some more stories you might like.
Chapin High Varsity Baseball will open their 2019 season on February 9th with a home game against Liberty High School at 2:00 pm. This will be Chapin's first year in 5A.  Chapin is the defending 4A State Champions. The move to 5A means there will definitely be a change in how hard they work being that they are up against different competition.
"I think we have a pretty good team, and there is still work to be done, but we control how we will do by how hard we work. I think there are many possibilities for this year, if we work hard enough the ship (championship) can happen," said Sophomore Matthew Becker.
"I think that we will be a solid team and have a deep run in the playoffs and have a chance to win state. 5A will affect us by making our competition harder and it will make us focus a lot more to win games. It is the goal at the end of the year to win another state championship for sure," said Junior Chris Veach.
Chapin's team will face some additional obstacles as the team moves into 5A. The team graduated 11 seniors.
"We did lose a good many players however we return most of our starters. Moving to 5A is a challenge but we played several 5A teams last year," said  Coach Scott McLeod. "The odds are against us for sure this year. We have a bulls eye on our back this year–not sneaking up on anyone. Winning a Championship takes skill and some breaks. We return a very good pitching staff that will give us a chance every time we take the field. We have to avoid injury and not rest on past success.Repeating is a lot more difficult than winning a championship," said Coach McLeod.

About the Writer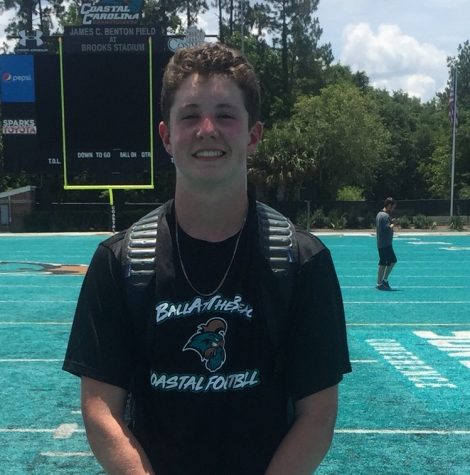 Brennan Ramsey, Staff reporter
Brennan is a tenth grader at Chapin High School, He plays football and enjoys hanging out with his friends. He covers sports for CSPNEagles.com.