Sushi: Accepted or Rejected
January  24 On a Roll Sushi was introduced at Chapin High School. It was the first day Chapin's cafeteria opened a sushi bar and began offering several items on Fridays.  The sushi bar offers California roll,  spicy crab rolls, and veggie egg rolls.  The Sushi is provided by On a Roll Sushi, to several schools in the district.
The school offered 4 sushi rolls and a fortune cookie for $3  with ginger, wasabi, and soy sauce. Though a larger set of rolls can be ordered, as well.
Although there was excitement generated for the new menu items, there was also a great deal of hesitation from the student body to embrace the newest offering in the school cafeteria.  "Why would you trust sushi from the school," said Ryan Aycock, 11th grader. "It's school sushi, I'm not gonna eat it," said John Hout.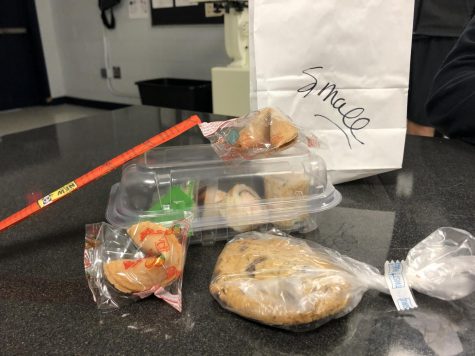 Several members of the student body were quite excited for the new lunch items.  The students who decided try the new items actually enjoyed the new lunch options.  "The sushi at lunch was surprisingly good," said Sally Slides in 10th grade.
Many other students enjoyed the sides that were offered with the sushi. "I didn't really like the sushi, but the egg rolls were amazing,"  said Mary Reynolds, a 10th grader.
"The sushi at lunch was surprisingly good.   The egg rolls are good and the sweet and sour sauce was a good touch of flavor," said Sally Ouzts, a 10th grader.
On the whole, it seems that most students were excited for the new addition of sushi and hope to see the sushi spread to the rest of the school district, as it already has offered at Dutch Fork High.  Several years ago, the cafeteria opened a soup bar that allows students to add their own ingredients to a soup base.
"Offering sushi is so forward thinking for our district, It is a USDA Smart Snack Item, so that allows us to offer sushi as a a la carte item only," said Todd Bedenbaugh Director of Student Nutrition School District Five of Lexington & Richland Counties. The Sushi falls under the nutritional standards for the state of South Carolina by being a USDA Smart Snack Item."We are looking to offer some pant based protein items and St. Louis style ribs."
About the Writers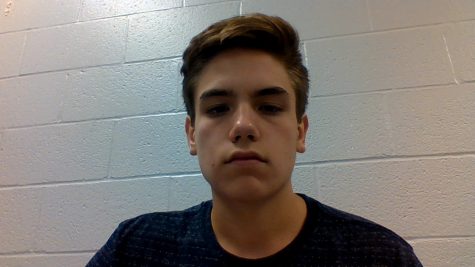 Ethan Bradley, Staff Reporter
Ethan is in the 11th grade. He enjoys to go outside, play with his dogs, and spend time with his family.

Ethan often covers sports and student life.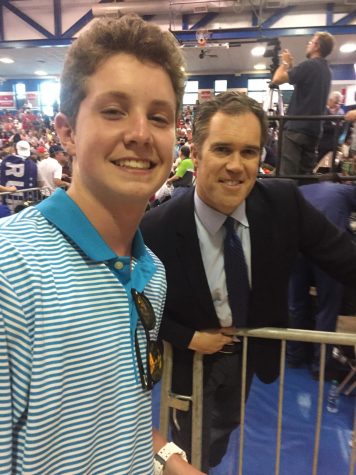 Brennan Ramsey, Editor in Chief
Brennan is in the 12th grade at Chapin High School, He plays football and enjoys hanging out with his friends. He is the editor for CSPNEagles.com.