New Teacher Profile: Jason Jolley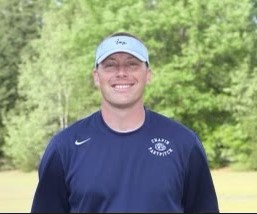 Coach Jason Jolley is one of our first-year teachers at Chapin High. Although it is his first year at Chapin High, it is not his first-year teaching. He has previously taught at Chapin Middle School and Camden High.
He's also a very experienced football coach who now coaches the running backs for the Eagles football team.
When asked what brought him to Chapin High, Jolley said it was closer to home, as Jolley attended Mid-Carolina, and graduated from Newberry College. He said that the main difference between Chapin High and his other schools was the close bond that the Chapin students have. He enjoys the schedule, and the smaller classes that he gets at Chapin High. 
View Comments (1)
About the Writer
Deuce Nimmo, Reporter
My name is Jonathon (Deuce) Nimmo, I am a sophomore at Chapin High School, and I play football and golf for Chapin. I cover CHS, Collegiate, and Professional...