Chapin's Semi-Formal and Spirit Week
Throughout the years Chapin High has not once hosted a winter formal. Now, in 2023, Chapin Highschool throws their first ever own Winter Semi Formal! 

Now, homecoming was girls ask guys, but for this dance, its GUYS ask GIRLS. The dance will be located in the arena lobby. Only CHAPIN students can come to this dance, we have been told that other students that do not go to Chapin are prohibited from attending. 
! Tickets are able to be purchased during the 11th-27th using student QuickPay, and you must buy tickets in advance. The tickets are $10 per student!
Then, get ready for a crazy Winter Formal spirit week!!! This week consists of 5 days of dressing up and that Friday all students will be attending a pep rally in celebration of the Formal and spirit week. Monday's dress code will be Grout-fit; grey top, bottoms, and shoes if you have them! Tuesday's dress code will be Adam Sandler Day; look up Adam Sandler on the internet, click images and dress accordingly. Wednesday's dress code will be a comfy classic, Pajama Day! Thursday's dress code will be BBQ Dads and Soccer Moms; basically, dress like a dad when he's grilling and a mom on her way to watch her children's soccer game! Friday's dress code will be everyone's favorite… Gym Class Heros; where any athletic wear or jersey you own, and if you're up for it slap on some sweat bands! Friday will be the day of the pep rally so make sure to GO ALL OUT!
Unlike The Homecoming dance, less people attended the winter semi since HOCO wasn't as fun. However, many people still went to the Semi Formal. "It was a dance, you know, it was okay" A'nazjah Mayes stated. She said it was fun however she hoped they'd change the music from repeating the same songs. She also claimed that it differed from HOCO because there were less people, less options for food choices, but overall, it was fun.
Overall, with all the issues along the way, many people had fun at this year's first ever winter semi formal. Though not many people attended, people still enjoyed their fun night. 
Leave a Comment
About the Writer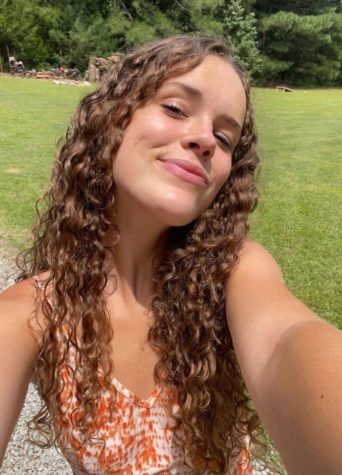 Lea McCaw, Reporter
Lea McCaw is a Senior at Chapin High School. This is her second year as a Staff Writer.

Lea writes stories about the community and the people in the...